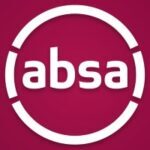 Bring your possibility to life! Define your career with us
With over 100 years of rich history and strongly positioned as a local bank with regional and international expertise, a career with our family offers the opportunity to be part of this exciting growth journey, to reset our future and shape our destiny as a proudly African group.
Job Summary
To plan, manage and monitor the implementation of branch activities and processes in order to deliver on approved operational plans in an effective and efficient manner. Selecting this role has a compensation & benefit impact in TZ (NBC), Ghana, Mozambique. Please contact Reward for details.
Job Description
Business Planning, Business Performance Monitoring & Revenue Generation: : Contribute to operational planning at a branch or service centre. Implement and deliver approved operational plans. | Performance management: Supervise the execution of the commercial, sales and service agenda for the branch (as part of a broader area); &
Owning and delivering on all performance targets for the allocated branch (end to end accountability across scorecard
elements) | Customer Experience and Service: : Proactively manage and build relationships to enhance the Absa Brand in the area as well as | Managing cost & efficiencies:: Apply effective & balanced cost management practices that ensures sales & service
standards are within benchmark & aligned to best practice | : | : | : | :
Education
National Diplomas and Advanced Certificates: Business, Commerce and Management Studies (Required)
Find Zambia Jobs – The best job board for Jobs in Zambia