Full Time
Applications have closed.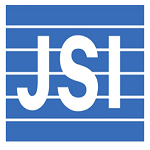 John Snow Health Zambia Limited
Operations Manager- USAID CHEKUP II Activity
LOCATION: Lusaka, Zambia
DEPARTMENT/UNIT: Finance & Administration
DURATION: Full-Time position
REPORTS TO: Director of Finance & Operations
POSTING DATE: 10/11/2022
DEADLINE: 10/17/2022
Background
The USAID Controlling HIV Epidemic for Key and Underserved Populations (CHEKUP II) Activity is a five-year project to address the needs of people living with HIV (PLHIV) and those most at risk of acquiring HIV and contribute to HIV mitigation and epidemic control, improving the health outcomes of priority populations in the highest HIV-burden provinces of Zambia. USAID CHEKUP II is implemented by John Snow Health Zambia (JSH).
Description
The Operations Manager is a full-time position based in Lusaka, Zambia. S/he will be responsible for office set up and organization, maintaining adequate availability of office supplies, equipment, and related services including fleet management, management, and maintenance of property and facilities, overseeing the upkeep of premises, safety precautions and outsourced security services. S/he will assist the Director of Finance & Operations with administrative and logistic support services. S/he will report to the Director of Finance & Operations.
Responsibilities 
Serve as the direct supervisor of the Receptionist, Drivers, and other administrative staff as assigned. Manage team coordination, facilitate review of tasks and priorities, and develop strategies for addressing identified challenges.
Provide coaching, mentoring, and support to supervises.
Monitor vehicle logs and perform vehicle fuel and maintenance analysis.
Coordinate the procurement of materials, supplies, and equipment for the office;
Ensure that staff are well set up and comfortable in the office and surrounding premises;
Manage the office storage system including detailed record keeping of inventory levels, and monitoring of use by staff as appropriately required;
Coordinate with the Administrative Assistant and other staff to create and maintain administrative files for the office, keeping them consistent and in an orderly manner;
Coordinate all logistical support for staff and consultants including office setup, hotel accommodations, transportation, and conference bookings;
Liaise with travel agents to obtain reservations and tickets for all project-related in-country and international travel;
Work with the senior management to ensure the safety and daily security of office premises;
Produce and track all Mission travel concurrence requests and approvals;
Serve as a liaison with office landlords, assisted by the Director of Finance & Operation and/or the Chief of Party, when necessary.
Manage various service contracts in coordination with the Director of Finance & Operations for both the office and expatriate staff residences including security, drinking water supply, generator maintenance, etc.
Maintain the office equipment inventory and provide support on annual reconciliations and monthly updates.
Responsible for communicating with appropriate authorities regarding obtaining the VAT tax exemption certificate.
Implement and adhere to JSH's personnel, financial, operations, and fraud management policies, and
Undertake any other responsibilities, tasks, or activities as required by the Director of Finance & Operations.
Act as liaison between external vendors and JSH
Qualifications
First degree in business administration, public administration, or related field, with at least 8 years of office management experience in an international organization or multinational company;

MBA would be an added advantage

Experience with fleet management, inventory management, logistics support, and vendor management

Demonstrated experience in supervision of support staff;

Strong critical thinking, problem-solving and supervisory skills;

Excellent written and verbal English skills;

Strong communication and interpersonal skills.

Experience working with an international NGO preferred;

Ability to deal appropriately with sensitive issues and maintain a high level of confidentiality at all times
Supervision and Reporting:
This position will work under the guidance and supervision of the Director of Finance & Administration.
To apply please complete the application form available HERE. Applicants are required to submit a cover letter and CV with three references and full addresses and contact information via the application form

Please note that you do not need to apply if you don't meet the minimum requirements. Only candidates selected for an interview will be contacted.

Closing Date: October 17, 2022
JSH is an Equal Opportunity, Affirmative Action Employer committed to workplace diversity. We are committed to providing equal employment opportunities for all qualified applicants and employees without regard to age, race, color, national origin, ancestry, creed, religion, gender, disability, marital status, gender identity, sexual orientation, sexual preference, genetic information or political affiliation.