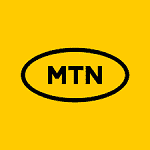 The key responsibilities for this role include but not limited to the following:
Assists in developing and managing MTN Sales Back Office operations and processes and procedures to ensure adherence to all regulatory and license requirements;
Assists in developing and managing MTN SIM registration product training strategy;
Assists in managing contracts and application forms from dealers, business partners, merchants and customers;
Assists in managing commission payments for SIM registrations;
Assists in developing and managing MTN Sim Registration SLA's with both internal and external stakeholders;
Assists in managing the Back Office including KYC reporting, compliance tracking and investigation;
Works closely and maintains close relationship with internal/external clients to handle adhoc tasks when necessary;
Responsibility for and management of back office administration staff; delegate tasks and responsibilities;
Monitors, coordinates and improves efficiency of support services such as IT, HR, Finance and MTZ central finance;
Back office operational control and customer support including but not restricted to agent queries;
Performs all administrator role functions (as per standard functionality and authorization levels;
Run MIS reports and produces statistics e.g. trend analysis graphs e.g. number of active agents/subscriber trends.
Acts as a support link to Compliance and Finance on ensuring that KYC requirements are adhered to within the MTN Distribution Channel;
Assists the internal, external and state auditors during the conduct of their audits.
Candidate Requirements
Grade 12 certificate with 5 credit or better of which English and Mathematics are a must;
Business/Marketing or equivalent professional Degree;
2 years' experience in sales operation management or customer care environment.
Training in Operations management and KYC audit training and experience, IFS, Concierge, ISL, Web care, Fundamo and Risk Secure Training and Data Base Management among others.
Women are strongly encouraged to apply
Hand delivered or posted applications will not be accepted.
Note: that only shortlisted candidates will be contacted.