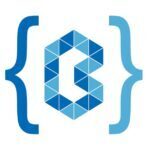 BlueCode Systems Limited
BlueCode Systems Limited is an ICT company that is a leader in systems and platform development for clients in various industries.
Operations Manager
Mission:
The Operations Manager is an inward-looking position whose main role will be ensuring staff and organization compliance on all organizational policies/procedures and work with management to review policies, as necessary.
Outcomes
Lead the process to develop and implement organization wide performance improvement plans.
Lead the process to develop company policies and ensure compliance to statutory, organization and partner/client policies
Lead administrative staff in providing appropriate logistics support to all projects and programs.
Ensure implementation of HR policies and represent the organization on HR matters including performance reviews, leave tracking, management of benefits, onboarding etc.
Implement prudent and proactive maintenance plans.
Ensure organization quality standards are adhered to and quality standards are met.
Prudent asset management of company offices, facilities, and equipment according to applicable policies.
Work with the Finance Manager to ensure all costs incurred are related to the organization's goals.
Work with the Finance Manager and management to ensure compliance with all legal and statutory requirements.
Ensure all staff are trained on policies and refresher training are undertaken, as necessary.
Competencies
Experience working in leading and managing cross-functional teams.
Strong leadership and team working skills.
Self-driven and able to drive own actions and plans according to organization goals.
Knowledge in preparing effective presentations and reports.
Ability to establish priorities and to plan and execute own work plans
Requirements
A Bachelor's Degree in Operations Management, Project Management, Strategic Management, Business Management, or similar.
Experience with budgets and financial reports, and monitoring expenses.
At least 3 Experience in an operations management position, or similar.
Renumeration
Fixed Term Contract Length: 6 Months, renewable subject to operational requirements
Compensation: Gross pay of K16, 000 per month
IMPORTANT!!
Send the application to [email protected] with the subject: Operations