Full Time
Applications have closed.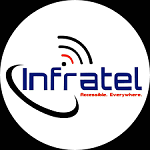 Job Purpose
Manages the operations and maintenance of telecommunication sites in the region to ensure high network availability as set in performance targets and managed services SLA. The incumbent monitors and controls the activities of the managed services partners and takes corrective action as necessary.
Key Responsibilities
Problem and Incident Management  
Ensures 2nd level remote maintenance and restoration for power systems is provided
Ensures technical and engineering expertise is provided to Operations teams along with guidance to identify, analyses and resolve complex power problems
Health Checks and Backups   
Coordinate the housekeeping of ALL rectifiers, generators and battery rooms and perform check-ups on power loads of the respective areas of responsibility
Ensure the sites are always clean
Network Support 
Provide expert-level support to all transmission and power system preventive maintenance activities
Conducts Acceptance and provides Support for projects activities in the Region
Change Maintenance Support  
Monitors utilization of power resources and supervise change activities affecting power system capacity
Analysis 
Perform detailed analysis into negative trends and establish the underlying root cause
Cost Management/Budget  
Carry out a thorough OPEX analysis and provide recommendations into areas of possible reduction
Reporting
Prepare daily and weekly activity reports
Knowledge, Skills, Qualifications and Experience
Degree in Telecommunications/Degree in Electrical &Electronic Engineering or equivalent
Member of EIZ with a valid Practicing Certificate
Valid ERB License
Minimum of 3 years relevant technical experience in the telecommunication industry and expertise in DG and Cooling systems maintenance and troubleshooting. DC power, UPS', Rectifiers and Solar Solutions fault handling
Should have a proven track record of solving very complex power problems independently. The record should be in the form of are commendation from a senior officer, contractor or supplier management
Competencies required for this Role
Key Knowledge
Has extensive technical knowledge in power engineering, power system design, implementation and electrical works
Good knowledge of power system diagnosis, optimization and upgrades of telecom equipment.
Applies broader knowledge of standards to work assignments.
Enhances his/her technical knowledge through continuous learning
Fully proficient with Power Infrastructure Management systems
Key Skills 
Identifies problems/issues.
Strength in Commissioning, installation of telecom related electrical works
Strength in quality inspection and site Audits and supervision
Solves non-routine problems by independently applying judgment to established analysis and standard approaches.
Integrates/evaluates multiple factors to develop creative practical solutions.
Key Attributes/Competencies 
Able to set own priorities.
Uses discretion to complete assignments.
Independently applies knowledge of technical practices and specialty area standards.
Independently completes assignments.
Exchanges complex technical information
Provides guidance to others in work area breaking down information in a systematic/logical manner
Cultivates good peer working relationship