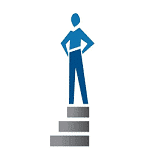 Operations Coordinator
Our client, a sustainable energy solutions company, is looking to hire an Operations Coordinator whose purpose will be to support the organization through logistics, transportation, inventory and facilities management.
Key Responsibilities:
Logistics
Oversee driver activity with regard to delivery of items.
Oversee the timely, accurate and secure distribution of products and supplies to the required destinations.
Perform the balancing of consignment size and delivery timing so as to optimize fuel usage.
Perform timely reporting of inventory and shipment status.
Perform timely distribution of the vehicle supply and demand calendar to internal customers.
Transportation
Oversee the company fuel account and perform fuel expense authorisations.
Oversee maximization of vehicle availability through implementation of timely / regular scheduled maintenance programme and safe management of unscheduled maintenance.
Oversee vehicle maintenance activity.
Perform procurement of new vehicles.
Perform vehicle monitoring and reporting (mileage, fuel consumption, tax, fitness, insurance).
Adhere to and oversee adherence of company vehicle policies.
Inventory
Oversee inventory / storage management and reporting of company products at HQ, shops and agents.
Oversee inventory / storage management and reporting of company headquarters and shop supplies.
Oversee team activity with regard to inventory and storage management.
Oversee regular internal audits and on-site inspections for inventory at HQ, sales & service centre's and agents.
Lead procurement of supplies (with management approval).
Perform inbound product, spares and supplies tracking and reporting with a specific focus on making as 'live' and as transparent as technology will allow.
Coordinate with NSS, Tech Team and key suppliers to optimise product/spares availability.
Lead product packaging dialogue with marketing and product suppliers to ensure.
Product information / branding meet defined requirements (Marketing).
Product serial numbers and codes meet defined requirements (BAR).
The number of items can be delivered per shipment is maximised.
Facilities Management (Security, Cleaning, Landscaping, Building Maintenance)
Oversee team activity with regard to the maintenance of secure, safe, clean and available headquarters.
Perform development of and oversee adherence to Health & Safety At Work Policy. Coordination & Team Supervision.
Oversee adherence to Standard Operating Procedures amongst staff.
Oversee timely work delivery and work quality of Operations team members.
Oversee the maintenance of any Operations department email inboxes.
Lead the maintenance of any Operations Manuals and documentation.
Lead the strategizing over any Operations responsibilities.
Lead any strategic proposals to Management and implement where agreed.
Lead the updating of the Operations priority tracker.
Lead and oversee Operations calendars.
Lead Operations-specific projects.
Lead the resolution of ad-hoc Operations issues in a timely manner.
Perform development of Operations Standard Operating Procedures and keep them up to date.
Perform weekly check-ins and quarterly evaluations with Operations team members.
Perform the signing-off on time sheets of Operations staff.
Perform any work required by the department manager.
Perform identification of opportunities to improve and update systems and processes.
Perform budget approvals from the Finance and Accounting Department.
Develop and lead the maintenance of Operations budget.
Develop and implement Operations Procedures.
Develop monthly report and performance reports and share with Management.
Cooperate with Finance with regard to all budget / spend approvals.
Cooperate with HR with regard to any safety related matters.
Cooperate with all departments with regard to forecasting of vehicle and distribution needs.
Cooperate with HR with regards to staff performance, disciplinary and staff training matters.
Cooperate with HR with regard to organisation of Training.
Cooperate with HR with regard to effective delivery of staff onboarding.
Cooperate with NSS on stock distribution requirements and to ensure correct stock and inventory management.
Cooperate with Marketing to ensure correct stock and inventory levels.
Cooperate with BAR with regard to provision of accurate information for monthly Key Performance Indicator reports.
Support any priority company activities as required by company management.
Further develop work related skills on a regular basis in order to ensure excellent work performance.
 Desired Skills, Qualifications and Experience:
Bachelor's Degree in mechanical engineering, Supply Chain Management, Operations Management or related field.
Must have at least three to four years in the Operations, Mechanical Engineering and Supply Chain Management function.
Should be able to demonstrate experience and understanding of fleet management, vehicle safety and maintenance and inventory management.
Must be in possession of Manual, Class B Driver's License which should have been held for over 2 years.
Should have strong leadership and process management skills.
Should be able to demonstrate his/her ability to organize people and resources with acceptable level of professionalism and integrity.
Should have familiarity with facilities management.
Should have general awareness of Health and Safety Laws of Zambia.
How to apply:
Applicants should send their resumes to [email protected] with the job title as the email subject before 20th August, 2021.
Only shortlisted candidates will be contacted.
Find Zambia Jobs – The best job board for Jobs in Zambia