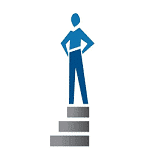 Operations Community Engagement Specialist
Our client, a leader in the renewable energy industry is looking to hire an Operations Community Engagement Specialist (OCES) to manage projects and liase with local community leadership and customers in the field and from the office.
Role Purpose
Along with the Sales & Operations Manager, Operations Technicians and Operations Administrators, the Operations Community Engagement Specialist is responsible forensuring customer satisfaction within the community. The process is guided by strict adherence to Standard Operating Procedures, this includes knowing, implementing, enforcing and improving them. On the sales side of the role, the OCES, together with the Sales & Operations Manager and local Managers, will be responsible for the implementation, monitoring and documenting of the promotional activities and their impacts on sales.
Key Responsibilities
Identification and analysis of issues affecting the communities within which the client operates.
Brainstorming and presenting solutions to alleviate or mitigate the issues identified.
Taking the lead with different intervention projects and managing, implementing, documenting, analyzing and reporting on them
Skills
Project management, analysis and reporting.
Community Liaison (for community leadership and customers).
Customer surveying and analysis.
Presentation of analysis findings to management.
Brainstorming solutions with management based on data analysis.
Implementation of solutions with community leadership and customers.
Supervising and working with Operations Technicians (technical side) to ensure successful community satisfaction.
Clear and timely budget management in line with company policy.
Clear recording of worked hours (in/out).
Compliance with company code of conduct and values.
Motivating Manager to achieve weekly sales targets.
Recruiting and training of Managers on site.
Supporting and relationship building with new and existing Managers.
Assisting with developing training material and training sales representatives for adding new customers.
Traveling to different sites for general Ops trips and Intervention trips.
Coordinate with local and national government leadership with regards to theft and vandalism within the communities.
Personality Attributes
Resourceful, hardworking and above all a very strong commitment to honesty and integrity.
Extremely well organized with a high attention to detail.
A passion for delivering energy services and a desire to learn the various aspects of the microgrid business.
Intelligent and eager to learn.
Positive attitude, and a passion for creating a positive working environment.
Enthusiasm towards working in the field of renewable energy.
Flexible and eager to lend a hand wherever needed, even if a specific task may fall outside the core job description.
Qualifications
A degree in an applicable field of study from a recognized university.
Experience in implementing sales strategies.
Experience in implementing improvements to customer service issues.
Valid drivers licence with 2 Years active driving experience with your own vehicle.
How to apply:
Applicants should send their resumes to 
[email protected]
 with the job title as the email subject before 17:00, Friday 11th February 2022.
Only shortlisted candidates will be contacted.