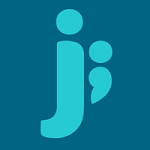 Jhpiego is an international, non-profit health organization affiliated with The Johns Hopkins University. For 40 years in
East and Southern Africa, Jhpiego has empowered front-line health workers by designing and implementing effective, low- cost, hands-on solutions that strengthen the delivery of health care services, following the household-to-hospital continuum of care. Jhpiego partners with organizations from the community to the national levels, building sustainable, local capacity through advocacy, policy development, human resources for health and quality and performance improvement approaches. For further information about Jhpiego, please visit our website at www.jhpiego.org.
Jhpiego invites applications for the following positions on the Department of Defence (DOD) funded HIV/AIDS prevention, care, and treatment project.
Office Manager (2)
Location: Kabwe & Kasama.
Reports to: The Senior Program Officer
Purpose:
The Field Office Manger shall coordinate all project field operation and manage all field level administrative and finance issues. S/he will be the point of contact and project representative in all project provincial administrative functions.
Responsibilities:
Oversee all the operations of the field office
Work with field office staff to develop field-level work plans that align with project priorities
Monitor provincial project spending and ensure the project remains on scope, schedule, and budget from a field perspective
In collaboration with the technical team:

plan all staff schedules in order to ensure regular and effective support to Jhpiego supported project sites,
Plan, organize and ensure effective implementation of regional trainings of Community health workers
Organize and coordinate regular project outreach activities, advocacy and provincial program review meetings
Ensure the adequate collection and management of facility level data
Represent Jhpiego in provincial and district level meetings to facilitate Jhpiego interests in the province
Ensure regular collaboration with DFZ, PHO, DHO, and other implementing partners in the province / district

Manage the effective distribution of all project supplies to all facilities
Work closely with the procurement, finance and other support staff in ensuring smooth operation of the field office
Preparing lists of materials required for training, following up purchase orders and conducting inventory of materials before transportation to a training site
Maintaining contact with community Lay workers
Managing equipment's and resources for the field office
Qualifications:
Degree in social sciences, project management or equivalent
At least 6-7 years' experience in a similar role
Demonstrates ability to work with efficiency and diplomacy as part of a team effort
knowledge of US Government regulations preferred
Proven ability to achieve results
Demonstrates presentation and oral communication skills
Computer literate in Microsoft Office applications
Able to handle and analyze data and process documents/reports and maintain databases
Should have some basic financial management skills
Please send your application letter and curriculum vitae only in a single document, stating the position and location in the subject line to the Human Resources Manager: [email protected].
Please note that only shortlisted candidates will be contacted
Closing date is Friday September 10, 2021