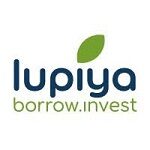 Office Manager
IMPORTANT NOTICE: It is advisable to use a laptop or desktop computer for the application process.
JOB DESCRIPTION
Job Summary: 
The Office Manager provides customer service and support to Lupiya's customers and prospective clients. As you will be the "face" of the company for all visitors and will be responsible for the first impression we make.
The ideal candidate should have a friendly personality while also being very perceptive and disciplined.
Responsibilities: 
Welcome customers and ensure they feel welcomed.
Build sustainable relationships and engage customers by taking the extra mile
Follow communication scripts when handling different topics
Ensure that all clients are helped and provide them with information that they require.
Seize opportunities to upsell products when they arise when interacting with customers.
Attend to all complaints from customers and resolve complaints as soon as possible.
Attend to all calls, Facebook enquires, walk in customers in a polite and competent manner.
Receive letters, packages and distribute them
Prepare outgoing mail by drafting correspondence, securing parcels
Keep updated records and files
Monitor office expenses and purchase office suppliers and ensure all office suppliers are fully stocked.
Ability to successfully complete LMS, Accounting and Sales Management system training within 60 days of hire or transferring into position required.
Keep records of all conversations in our call center database in a comprehensible way
Give feedback on your findings for our continuous quality improvement cycle
Provide the relevant process reports on a on a daily basis
Should compile monthly reports on areas that affect your office
Take up other duties as assigned
Skills
Interpersonal skills
Attention to detail
Strong verbal and written communication skills
Customer focus and adaptability to different personality types
Identify customer needs, clarify information, research every issue
Ability to demonstrate strong customer service, multi-tasking and flexibility skills.
Ability to work in a fast-paced environment.
 Qualifications
Grade 12 certificate required
Bachelor's degree or equivalent related professional work experience;
At least two (2) years of previous experience working in Banking industry.
Proficiency in Microsoft Office Products
Key Competencies:
Customer Service
Interpersonal Skills
Dependability
Task Management
Essential Functions:
Sitting for extended periods of time.
Sufficient dexterity of hands and fingers to efficiently operate a computer keyboard, mouse, and other computer components.
Ability to converse and exchange information with all levels of staff within organization.
Ability to visually view, observe, perceive, identify, and translate data