Full Time
Applications have closed.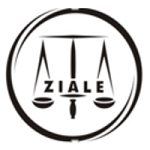 Zambia Institute of Advanced Legal Education (ZIALE)
Office Assistant
The Council of the Zambia Institute of Advanced Legal Education (ZIALE) is looking for a suitably qualified, experienced and result oriented person to fill the position of Office Assistant.
JOB PURPOSE
Reporting to the Human Resource & Administration Officer the Office Assistant will be responsible for cleaning of offices and utensils and run official errands in order to provide a conducive working environment and facilitate business transactions.
DUTIES AND RESPONSIBILITIES
Cleans regularly offices, wash rooms and utensils in order to ensure a clean and conducive working environment.
Undertakes regular circulation of internal mail in order to ensure timely access to information.
Undertakes effectively photocopying, scanning, binding and related activities in order business transactions.
Carries out, errands from officers in order to ensure smooth operations of the office work.
QUALIFICATION
Full Form V or Grade 12 Certificate
SKILLS AND ATTRIBUTES
Interpersonal skills
Integrity
Confidentiality
Interested candidates meeting the above profile should submit application letters enclosing the Curriculum Vitae, copies of the academic certificates and National Registration Card to the following address not later than 7th July, 2022:
The Director
Zambia Institute of Advanced Legal Education
Plot No. 36983, Andrew Mwenya Road
Rhodespark
P.O Box 30690
LUSAKA
Only shortlisted candidates will be contacted.
A centre of excellence in law practice education