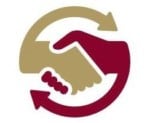 We are a market, social, and Opinion research institute located in Lusaka. We also conduct educational consultancy to the students from different institutions. We are looking for an Office Assistant to operate at our Lusaka office.
REQUIREMENTS
Grade 12 School Certificate plus two (2) years job related experience
Certificate in Office management or Computer skills
DESIRED  COMPETENCIES AND SKILLS:
Good Communication skills
Ability to identify missing supporting documentation
Knowledge in scanning, photo coping and filing
Ability to file documents in an orderly manner (Both hard and soft copies)
Ability to control inventory
Knowledge in Office management
Interested candidates must send their application letter together with the certificates and CV (include day time contact number) to [email protected].