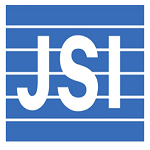 USAID DISCOVER - Health Project
JSI Research & Training Institute Limited
JOB OPPORTUNITY
USAID DISCOVER-Health project supports the Ministry of Health (MOH) in the provision of quality health services and products. The project's aim is to improve the lives of Zambians by ensuring equitable access to and use of high-quality HIV, maternal new-born and child health (MNCH), family planning and reproductive health (FP/RH) services and products at the district and community levels. The project utilizes and sustains a health model that maximizes the relative strengths of the public and private sectors to deliver health products and services that reach all beneficiaries and consumer markets.
Position Title: Office Assistant
Position Type: Full
Location: Solwezi
Reports to: Hub Manager
Main Responsibilities
Responsible for the maintenance and cleaning of project offices and equipment.
Providing logistical support and arrangements for meetings, including the setup of equipment.
Assisting visitors to the project with office support facilities.
Assist in obtaining quotations, compiling and analyzing cost information and data to assist in the selection of vendors including preferred vendors for stationary, supplies, outside services, and update information periodically.
Assist in maintaining inventory for stationery, consumables such as office refreshments and timely ordering of same
Handle and account for Petty Cash advances and small office expenses.
Distribution of internal office documentation.
Manage the reception
Perform errands on behalf of the project within Hub operation area
Required Qualifications and Skills
Minimum grade 12 certificate
Minimum of 2 years' experience in a similar office assistant position.
A certificate in business studies, administration or equivalent an added advantage
Knowledge of and ability to operate basic office equipment such as computers, scanners, copiers, faxes, & projectors.
Basic computer skills required including ability to use email and word processing.
Good interpersonal skills and ability to work as part of a team
Presentable and able to interact professionally with partners and clients.
Application Process
Your application should be sent in one e-mail document consisting of a cover letter and a detailed CV, including daytime contact telephone number/s, and also give names and contact details of three referees. Please send your applications by emailing to [email protected] clearly marked in the subject line and addressed to the "Project Director" USIAD DISCOVER-Health Project, Stand 45/D/REM-3-A/377, Warthog Road, Kabulonga, and Lusaka, Zambia. The closing date for receipt of submission of the applications is Friday 3rd December 2021, at 17:00hrs.
Only short listed candidates will be contacted.