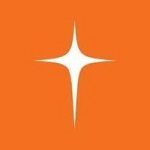 World Vision Zambia (WVZ)
World Vision Zambia (WVZ) Limited is a faith-based Organization dealing with Relief aid, Development, and Advocacy dedicated to working with children, families, and communities to overcome poverty and injustice. WVZ is part of World Vision International and serves all people regardless of religion, race, tribe, or gender. We are currently working on 38 large-scale programs in over 30 districts in Zambia.
Position: Office Assistant
Reporting to: Area Programme Manager
Location: Magoye
Purpose of the Position:
The incumbent will be responsible for providing Support to project offices to contribute to the overall well-being of children, through efficient day-to-day office management and maintenance, management of GIK, procurements and stores.
Major Responsibilities:
Office Cleanliness/management
Support the manager in ensuring all offices and/or workspaces are well cleaned and maintained according to the expected standards to create a conducive work environment for all.
Venues and accommodation for office meetings and visited arranged
Ensure timely servicing and repair of office equipment.
Ensure timely processing of utility, occupancy bills and other bills.
Petty Cash Management
Support the Accountant in managing petty cash float as per World Vision International procedure and guidelines.
Goods In Kind Management
Ensure quality and timely dispatching and reporting of all Goods In Kind distributed as per standard and guidelines.
Ensure that Goods in Kind is tracked and Minimum Standards are strictly followed in handling GIK
Stores Management.
Ensure that the items purchased as per PO are receipted and GRNs are duly signed for all items.
Ensure that bin cards are updated as per current stocks
Procurement of office supplies.
Ensure all offices are supplied with water at all times and staff have adequate office supplies.
Office Security
Ensure timely opening and securely locking offices as well as all electrical appliances are switched off.
ProVision
Verify and receive goods and services purchased as per the PO in provision as well as maintain a manual GRN
Qualifications: Education/Knowledge/Technical Skills and Experience:
Certificate in any Tertiary Form of Education
Working Knowledge of Stock Inventory
Prior Experience with Document Management
Ability to work in a cross-cultural environment, and must be a mature Christian.
Note:
"World Vision Zambia is committed to the protection of children and adult beneficiaries from all forms of abuse and sexual exploitation. All employment is conditional upon the successful completion of all applicable background checks, including criminal record checks".
Applications will close by 13 September 2021. Only those who meet the requirements will be contacted.
Women are strongly encouraged to apply; ONLY shortlisted candidates will be contacted!