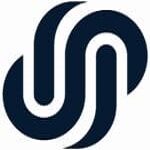 San He Manufacturing (Z) Limited
San He's investment project adopts the international leading patent DRI technology to produce high added value electrolytic metal manganese the building steel with waste manganese ore tailing and low-grade iron ore. This project has many advantages such as low production cost, high production efficiency, good quality of the products, and low environmental pollution. There is a very urgent need for the products of metal manganese in European, American countries and Chinese market, and high quality steel will be used in the areas of  important public infrastructure construction such as housing construction, electric power, communication, water conservancy and highway transportation. In this way, Zambia will improve the situation that the country need to import steel from South Africa and India. After the project is put into production, it can not only bring high taxes to Zambia, but also provided jobs for about 2200 people in the area and also cultivate a large number of skilled industrial talents for Zambia, which will greatly promote the industrialization process of the metallurgy in ZAMBIA.
San He Manufacturing (Z) Limited is located in Central Province, Kabwe. We are currently searching for a professional Occupational Health and safety officer.
Job Purpose:
Creating, enacting, and updating job safety programs for employees that encompass government health and safety regulations as well as company standards for safety in the workplace. Training employees on the importance of health and safety on the job.
Duties:
Auditing production, keeping on the lookout for any unsafe behavior or breaks in regulations
 Assessing risk and possible safety hazards of all aspects of operations
Creating analytical reports of safety data
Inspecting production equipment and processes to make sure they are safe.
Ordering repairs for unsafe and/or damaged equipment.
Focusing on prevention by keeping up with equipment maintenance and employee training.
Presenting safety principles to staff in meetings or lecture-type training sessions.
Participating in continuing education to update knowledge of health and safety protocols and techniques.
Creating safety plans that include suggested improvements to existing infrastructure and business processes.
Sharing information, suggestions, and observations with project leadership to create consistency in safety standards throughout the production team and the entire company.
Meeting company health and safety goals.
Investigating causes of accidents and other unsafe conditions on the job site.
Liaising with law enforcement and other investigators who are present at the time of a serious accident.
Finding the best way to prevent future accidents.
Reviewing and reporting on the employees compliance with health and safety rules and recommending commendations or dismissal based on performance.
Providing guidance to management on rules and regulations of Health and safety as per law of the land.
Skills and Qualifications:
Health, Safety, Regulations, Training, Education, Risk Assessment, Analysis, Auditing, Inspection, Communication, Corporate Responsibility.
Degree/Diploma in Occupational Health and Safety, Environmental Health or any related field of study or equivalent experience from recognized institution.
Ability to work in multicultural environment.
Flexibility and ability to multitask.