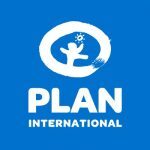 Plan International
Job Title: Nutrition Support Group Supervisor (x7)
Organization Background
Plan International is an independent development and humanitarian non-governmental organization that advances children's rights and equality for girls.
We believe in the power and potential of every child. But this is often suppressed by poverty, violence, exclusion and discrimination. And its girls who are most affected. Working together with children, young people, our supporters and partners, we strive for a just world, tackling the root causes of the challenges facing girls and all vulnerable children.
We have been building powerful partnerships for children for 80 years, and are now active in more than 70 countries. Child protection is key in all that we do.
Working in Zambia since 1996, Plan International Zambia's development and capacity building programs focus primarily on Education, Health, Water and Sanitation, Economic Security and Youth Empowerment, including Child Protection and Participation. Plan International Zambia has Programme Areas (PAs) in; Central, Luapula, and Eastern Provinces including in Lusaka, where the Country Office is located
We are looking for experienced and vibrant self-starters to fill the following positions:
NUTRITION SUPPORT GROUP SUPERVISOR – ONE YEAR FIXED TERM CONTRACT (4 CHONGWE and 3 CHIENGI)
Position Description:
The primary responsibility of the Nutrition Support Group (NSG) Supervisor is to provide technical support and supervision to the NSG Promoters in the implementation of multi-sectoral Social Behavioral Change (SBC) activities, in particular health and nutrition activities using the NSG Model. The NSG Supervisor will be field based supporting the conducting of training and rolling out of the NSG Model and provide oversight in the supervision and monitoring activities related to the Model. In addition, NSG-Supervisors will also support NSG-promoters to create key linkages between NSG, beneficiaries and broader, multi-sectoral nutrition-sensitive community activities such as savings and lending groups, lead farmer structures and other promoted multi-sectoral activities under Scaling Up Nutrition (SUN) II.
Responsibilities:
Help in developing the criteria for NSG Promoters and/or Nutrition Volunteers with communities as needed.
Participate in the selection of Community NSG Promoters from within the community that will be enrolled on the project to supervise Nutrition Volunteers.
Coordinates with program partners, staff, and other stakeholders regarding upcoming activities and needs at the community and provincial levels.
Responsible for the performance and professional development of the NSG Promoters who report to him/her.
Review NSG lesson plans with NSG promoters every month and assure they understand the information well and can teach back the information in a participatory manner.
Coordinate with existing community groups leaders to promote relevant nutrition -specific and -sensitive practices
Collect NSG Promoter reports monthly, review the reports and assure the information presented is reasonable and complete.
Prepares monthly reports using the information provided by NSG Promoters.
Ensure program quality among NSG promoters.
Maintains a filing system i of NSG Promoter Reports and NSG Supervisor Reports for easy accessibility.
Responsible for supervising 5-6 NSG Promoters who reports to him or her in the field at least twice a month.
Liaises with other sector technical specialists in a timely and professional manner to ensure the timely implementation of project activities.  Facilitates  joint service delivery where needed (e.g. agriculture, livestock and fisheries, WASH, income/assets, gender, and health/nutrition program technical components).
Qualifications:
Minimum of Certificate in Public Health or Nutrition.
Minimum of 2 years of professional experience in nutrition, health, hygiene and/or community development activities or related technical discipline, with at least 1-year experience in technical capacity. Alternatively, supervised internship or attainment of post qualification under a government ministry will also be considered.
Training in health or nutrition with experience in community development will be considered.
Previous experience in health behavioral change for improved household nutrition is desired.
Experience working with health facilities.
Knowledgeable about essential nutrition actions, growth monitoring and promotion, pre-natal and post-natal care, child health and pre-natal cards, and behavioral change methodologies.
Strong analytical, facilitation skills and coordination, especially those in rural communities.
Ability to transfer knowledge through trainings.
Excellent written and verbal communication skills; fluency in local language(s) essential.
Ability to work in a team with people of diverse backgrounds and cultural settings.
Demonstrated ability to work within communities, while being sensitive to gender and local customs.
Clean record on child protection and domestic violence related issues.
Must be able, or be willing to learn, to ride a motorbike for extended periods of time.
Willingness to be based in the field and travel to visit health promoters, NSGs, SUN beneficiaries, and partners as needed
Trained and experienced with Maternal, Adolescent, Infant and Young Child Nutrition (MAIYCN) an added advantage.
Competencies:
Basic knowledge of mobile technology.
Microsoft word/excel an advantage.
Ability to work in communities.
Ability to make sound field-based decisions.
Experience leading and inspiring rural communities.
To apply, kindly email your application letter, copies of NRC, Qualifications and CV, indicating day time telephone and/or mobile contacts clearly stating the job title of interest to [email protected]. Kindly note that only candidates who meet the above specifications and competencies should apply and applications should reach the undersigned not later than 17th July, 2021, only shortlisted candidates will be contacted.
All Applications must be emailed and should be addressed to;
The Country Human Resource Manager
Plan International Zambia
Private Bag 518X
Plot 87A Kabulonga road
Kabulonga.
LUSAKA. 
We provide equality of opportunity and will not tolerate discrimination on any grounds. We foster an organizational culture that embraces and exemplifies our commitment to gender equality, girls' rights and inclusion while supporting staff to adopt good practice, positive attitudes and principles of gender equality and inclusion.
Find Zambia Jobs – The best job board for Jobs in Zambia