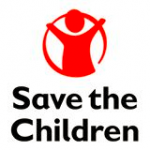 Save the Children International
Save the Children is the world's leading independent organization for children. Our Vision is a world in which every child attains the right to survival, protection, development and participation.  In Zambia, Save the Children works in the following Thematic areas: Education, Health& Nutrition, Child Protection, Child Rights Governance and Child Poverty; including Humanitarian response.  Save the Children wishes to invite qualified individuals to apply for the following position:
Position: Nutrition Support Group (NSG) Supervisor (10 positions)
Duty Station: Mongu/Kaoma/Kalabo and Shangombo
Role Purpose:
The primary responsibility of the Nutrition Support Group (NSG) Supervisors is to provide technical support and supervision to the NSG Promoters in the implementation of multi-sectoral SBC activities, in particular health and nutrition activities using the NSG Model. The NSG Supervisor will be field based supporting the conducting of training and rolling out of the NSG Model and provide oversight in the supervision and monitoring activities related to the Model. In addition, NSG-Supervisors will also support NSG-promoters to create key linkages between NSG, beneficiaries and broader, multi-sectoral nutrition-sensitive community activities such Savings and lending groups, lead farmer structures and other promoted multi-sectoral activities under SUN II.
Reports to – District Nutrition Officer with dotted line to the Programme Manager SUNII
Supervisory Responsibility: Nutrition Support Group Promoters
Help develop selection criteria for NSG Promoters and/or Nutrition Volunteers with communities as needed.
Participate in the selection of Community NSG Promoters from within the community that will be enrolled on the project to supervise Nutrition Volunteers.
Coordinates with program partners, staff, and other stakeholders regarding upcoming activities and needs at the community and provincial levels.
Responsible for the performance and professional development of the NSG Promoters who report to him/her.
Review NSG lesson plans with NSG promoters every month and assure they understand the information well and can teach back the information in a participatory manner.
Coordinate with existing community groups leaders to promote relevant nutrition -specific and -sensitive practices
Collect NSG Promoter reports monthly, review the reports and assure the information presented is reasonable and complete.
Prepare a monthly report using the information provided by NSG Promoters.
Ensure program quality among NSG promoters.
Maintain a filing system so copies of NSG Promoter Reports and NSG Supervisor Reports are easily accessible.
Responsible to supervise 5-6 NSG Promoters who reports to him or her in the field at least twice a month.
Responsible to liaison with other sector technical specialists in timely and professional manner to ensure the logistical issues required to implement project activities is in place for joint service delivery where needed ( eg. agriculture, livestock and fisheries, WASH, income/assets, gender, and health/nutrition program technical components)
Child Safeguarding:
Level 3 – the responsibilities of the post may require the post holder to have regular contact with or access to children or young people.
How to Apply: Follow this link or click the apply button below.
PLEASE DO NOT ATTACH COPIES OF YOUR CERTIFICATES
The closing date for receipt of applications is Tuesday, 20th July 2021. Only short listed candidates will be notified.
Save the Children reserves the right to re advertise if suitable applicants are not found.