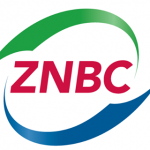 Zambia National Broadcasting Corporation (ZNBC)
Zambia National Broadcasting Corporation
The Zambia National Broadcasting Corporation is a Statutory Body established under Chapter 154 of the laws of Zambia to provide public service broadcasting in Zambia.
MISSION
"To Provide Broadcasting Services in order to Inform, Educate and Entertain the Public."
VISION
"A preferred Broadcaster"
VACANCY ANNOUNCEMENT
The Corporation now seeks to recruit qualified and experienced Zambians to fill the following positions:
NEWSWRITER (02) – POSITIONS (Lusaka)
Job Purpose
To compile and edit quality news bulletins from stories received.
Main duties and responsibilities
Edit local and foreign stories for radio and television news bulletins
Compile radio and television news bulletins for broadcasting at least 30 minutes before actual broadcasting
Edit pictures for television news
Edit voice inserts for radio news
Properly format news scripts for use in the automatic teleprompt machine/autocue
Minimum Qualifications, Experience and Attributes
Applicants must have the following:
a) A full grade 12 School Certificate with a minimum of five (05) subjects grade credit or better in English and four other subjects:
b) Degree in Journalism and Mass Communication or any other related field from a reputable institution;
c) Three (03) years relevant experience in a related field;
d) Must have good editing and writing skills: communication skills;
e) Knowledge of video and audio editing;
f) Computer literate.
Interested Zambian nationals meeting the above requirements should apply giving two traceable academic and professional references. All applicants must enclose certified photocopies of academic and profession certificates, latest resume and a day contact phone number to:
The Director Human Resources and Administration
Zambia National Broadcasting Corporation
Mass Media complex, Alick Nkhata Road
P.O. Box 50015
LUSAKA
Closing date for receipt of application letters is Friday, 21st January, 2022.