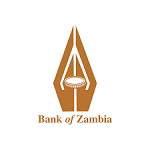 Bank Of Zambia
EMPLOYMENT OPPORTUNITY
NETWORK SPECIALIST
GRADE: BOZ 5
Job Purpose
To design and implement manage network infrastructure services (LANs/WANs, voice and security networks) and end-user customer support services in order to ensure reliable and quality service delivery that enable delivery of the Bank's objectives.
Main Accountabilities
Manage network projects from planning, designing and instantiation to completion.
Implement a technology infrastructure plan.
Install, support, and maintain routers, switches, firewalls, VPNs and load balancers in an enterprise wide area networks.
Maintain an accurate record of all configurations and significant changes affecting the network in order to ensure accountability, reliability and availability of network services.
Implement plans for preventive maintenance of all network resources in order to maintain network health and integrity.
Continuously monitor, measure, and report on network security vulnerability, availability, performance and capacity and generate improvement plans for management actions and decisions.
Implement infrastructure resource protection and availability measures.
Conduct research into existing and emerging ICT infrastructure technologies, standards and regulations and make recommendations for management decisions.
Supervise the work of the Network Support Engineer and provide technical direction, training and mentorship
Provide input into the preparation of various management reports for management information and decision making.
Perform after-hours change implementations as required.
Qualifications and Experience
BSc /B.Eng in Computer Science or Computer Engineering; or equivalent
3 years relevant experience
Grade 12 School Certificate with five (5) 'O' Levels (Credit or better)
Key Knowledge and Attributes
Knowledge of ICT service management best practices
Experience with network design and network security management
Experience with Enterasys and/or Cisco network hardware and software(CCNA or better preferred)
Experience with Netapp SAN/NAS technologies.
Project team player
Effective interpersonal and customer service skills
Strong technical writing and presentation skills
Good project management
Good interpersonal relations
Conditions Of Service
Bank of Zambia Conditions of Service will apply.
To Apply
Only candidates meeting the above role specifications are invited to apply online via the BOZ Career page on www.boz.zm. Applicants' application letter, detailed curriculum vitae (CV), certified copies of certificates and National Registration Card MUST be attached to the application. Hardcopy applications will not be accepted and the closing date for applications is Tuesday, 30 March 2021. Female candidates are encouraged to apply. Only shortlisted candidates will be contacted.