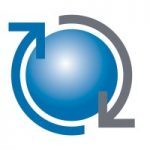 AB Bank Zambia is the market leader in providing financial services to Zambian micro, small and medium enterprises. AB Bank is a member of the Access Holding network, headquartered in Berlin, Germany. We are a digital champion in the financial industry through our own mobile wallet – eTumba.
We are looking for a seasoned Networks & Security Officer for the administration of information security policies, plans, controls, projects and infrastructure that will protect and defend the bank's corporate information and business technology. Our objective is to reach 1.5 million active customers by 2023 and be the digital bank of choice for the low- and middle- income Zambians in both urban and rural areas.
If you are looking for an opportunity to work in an international environment with a modern technology stack and a vibrant team, then this job is for you!
In this position you will:
Develop, maintain, and regularly refresh the Cyber Security strategy in line with current and emerging threats, security posture and Business needs.
Implement the secure setup of new and maintain existing equipment, hardware & software upgrades.
Perform server and security audits, and system backups and recovery.
Lead in the managing of all applications, servers, and network security solutions.
Identify risk areas that will require vulnerability prevention.
Assist with containment of threats and remediation of environment during or after an incident.
Your minimum Qualifications and Competencies should be:
Degree in Information Technology/Computer Science or comparable qualification with 3+ years' experience in IT security. Or Diploma in Information Technology/Computer Science or comparable qualification with 5+ years' experience in IT security.
Proven experience and success with LAN, WAN, WLAN, and WWAN design and implementation.
Proven experience with network capacity planning, windows security principles network security principles, and general network management best practices.
Knowledge of applicable data privacy practices and laws.
Exceptional analytical, verbal- and written- communication skills
A team player, capable of conveying clear strategies and inspiring others
Ability to work well under pressure and have excellent conflict resolution skills