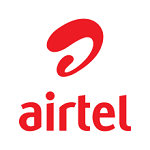 DEPARTMENT : Networks
VACANCY : Network Operations Manager
LEVEL : Senior Manager
LOCATION : Lusaka, HQ
JOB PURPOSE
Provide Operations & Maintenance leadership through Controlling, Managing and Supporting day to day network operations to ensure +1 customer experience through as high as possible network availability, operational excellence as well as efficiency in network operation processes and cost
REPORTING TO THE NETWORKS DIRECTOR, THE MAIN DUTIES ARE:
Day to day management of all Network Operations & Maintenance Strategic Partners (SPs) to deliver optimal availability and plus1 Customer experience.
Prepare and manage the annual operating plans OPEX (AOPs) for all the active and passive network systems
Drive the end to end process documentation, implementation and compliance to processes, procedures and policies to ensure seamless operations across all SP (Process Management)
Regulatory Compliance
Partner Management
Build a capable and motivated team to create a high performance team environment
EDUCATIONAL QUALIFICATION & FUNCTIONAL/TECHNICAL SKILLS
Bachelor of Electrical /Electronic Engineering or Telecoms Engineering (Master's Degree in Engineering a plus)
5 years of varied experience in Operation and Maintenance in the Telecom industry across varied domains such e.g. field operations, network operations centre, quality assurance, core network, passive network and telecommunications power.
3 years' managerial experience in a GSM/Mobile company.
Sound knowledge of Mobile Network O&M
Solid knowledge of passive network infrastructure, and telecommunications power.
Analytical and Presentation skills
Strategic negotiation skills
OTHER REQUIREMENTS
Entrepreneurial disposition in decision making and managing resources
Critical thinker and logical decision maker
Flexible and accommodative to new ideas
Ability to innovate and deliver value to business
Ability to manage an outsourcing partner to effectively deliver on service level agreements
Impeccable integrity and character
Ability to motivate and lead both internal and external partners
Go-getter and self-started
Communication Skills
Cost consciousness, quality oriented
Prudent delegator who empowers team and partners achieve results
CLOSING DATE
Suitable candidates requested to apply by sending through their CV's to [email protected]. Closing date for receiving applications is 23rd September, 2021.
Airtel is an Equal Opportunity Employer and is non-discriminatory on the basis of race, gender, sexual orientation, disability, ethnic grouping.
Please note that due to the high volume of applications received, only shortlisted candidates will be contacted.