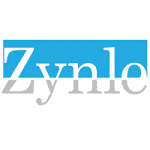 Website Zynle Technologies Limited
Innovation and Excellence
Zynle is a fast-growing software powerhouse and the leading provider of university/college ERP, Mobile and Messaging and Payment software solutions.
Job Description
This role entails monitoring, analyzing, planning, implementing, maintaining, designing, securing, troubleshooting, installing and enhancing Zynle systems and networks consisting of a combination that may include servers, LAN, WAN, storage arrays, and the physical and logical components that integrate these systems together as an enterprise networking backbone or platform.
Responsibilities
1) Leads the day-to-day operational support for server, storage or network infrastructures.
2) Builds, patches, tests (check for compatibility issues, conducts QA) and deploys complex systems and platforms meeting clients' needs and specifications.
3) Leads in planning and implementing changes to infrastructure with the goal of enhancing performance.
4) Performs complex storage and server data backup, data migration and disaster recovery operations.
5) Engineering, implementing and monitoring security measures for the protection of computer systems, networks and information
6) Identifying and defining system security requirements
7) Designing computer security architecture and developing detailed cyber security designs.
8) Performs complex software and operating system upgrades and track system licensing.
9) Configures security settings or access permissions for groups and individuals.
10) Provides technical support (help desk) to users by troubleshooting problems related to network or platform performance.
11) Documents complex procedures and troubleshooting procedures related to systems/networks software and hardware.
12) Leads the configuration and maintenance of office and/or production software, adjunct support and/or utility software, i.e. Virus malware protection, office application suites and/or application software.
13) Works with Business Applications, vendors, consultants, contractors, and IT personnel from other Zynle divisions, and departments.
14) Provides technical guidance and assistance to other IS Engineers and IS Administrators.
Required Skills
1) Proven working experience in installing, configuring and troubleshooting UNIX /Linux based environments.
2) Should have strong OS administration skills on Linux·
3) Experience in Linux OS installation, Software and Patch management·
4) Volume Manager Administration Network OS / SW installation·
5) Linux Heart Beat Clustering·
6) Should know how to debug/troubleshoot memory issues ·
7) Must have knowledge on architectural concept regarding console servers for Solaris or Linux (SPARC)·
8) Good knowledge about the Linux system files, boot process and Run levels·
9) Solid experience in the administration and performance tuning of application stacks (e.g Tomcat, JBoss, Apache, NGINX)
10) Experience with virtualization and containerization (e.g. VMware, Virtual Box)
11) Experience with monitoring systems
12) Experience with automation software (e.g., Puppet, cfengine, Chef)
13) Solid scripting skills (e.g., shell scripts, Perl, Ruby, Python)
14) Solid networking knowledge (OSI network layers, TCP/IP)
15) Proven work experience as a system security engineer or information security engineer
16) Experience in building and maintaining security systems
17) Detailed technical knowledge of database and operating system security
18) Hands on experience in security systems, including firewalls, intrusion detection systems, anti-virus software, authentication systems, log management, content filtering, etc
19) Experience with network security and networking technologies and with system, security, and network monitoring tools
20) Thorough understanding of the latest security principles, techniques, and protocols
21) Familiarity with web related technologies (Web applications, Web Services, Service Oriented Architectures) and of network/web related protocols
22) Problem solving skills and ability to work under pressure
Education Qualifications:
1. Bachelor's degree  in ICT or related field or Diploma
Certifications:
1. Linux Certified Engineer
2. Windows Certified Professional
3. CCNA, CCNP
Experience
Four years experience is a fast paced technology company
Reporting:
To Head of Engineering
Submit your CV to [email protected]
Deadline of Submission: 1st October 2021.
Find Zambia Jobs – The best job board for Jobs in Zambia