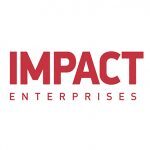 Network Administrator
Impact Enterprises International, a technology company providing outsourced support services based in Chipata, Zambia, is looking for an exceptional Network Administrator to oversee all hardware installations, security and monitoring protocols for our Chipata office.
Company Overview:
Impact Enterprises provides valuable employment for secondary school and university graduates in Zambia. We are a for-profit social enterprise delivering world-class outsourcing services such as web research, content moderation, order management, and data entry. Launched in June 2013, we are seeking to become the premier outsourcing company in Africa.
Based in Chipata, we partner with international marketing, software, and consumer companies and universities to support their operations. All tasks are overseen by team leads and company executives. Internal trainings and workshops help develop the skills of all employees during their employment, allowing them to progress to new tasks over time. Visit our website to learn more: www.impactenterprises.org.
Job Description
The Network Administrator will be responsible for such tasks as:
Maintain, troubleshoot, access, and backup all enterprise-wide systems. Technologies supported include:

operating systems
servers
networks
system security
hardware
software applications

Recommend solutions for expanding enterprise-wide systems, including purchasing of servers, hardware, software, and updates.
Create and manage system documentation, including configurations, backup procedures, inventory reports, and task lists.
Setup network security and monitoring protocols, including the development of internal tools for employee data analysis.
Maintain a ticket system for troubleshooting issues.
Work with third-party vendors to enhance company performance (e.g. purchasing new products) and resolve issues (e.g. troubleshooting network issues with ISP).
Qualifications:
The candidate must meet all the below qualifications-
Minimum 2 years' experience related to network support with multiple office locations.
Minimum Bachelor's degree in Computer Science
IT network administration training with certification.
Advanced skills in Google Sheets and Excel
In-depth knowledge of network architectures, designs, security, and protocols.
Hands-on experience with all major brands of networking equipment with certifications
Experience with network monitoring software and applications
Working knowledge of network security tools
Keen interest in the ICT sector and working with start-up businesses.
The candidate should have individual accountability, transparency, ability to execute and deliver the assigned work with minimal guidance.
Additional valuable qualifications include:
Entrepreneurship experience in business planning, financial modeling, investor relations, procurement, managerial accounting.
Experience working with foreign companies in the United States, Canada, Europe, or Australia.
How to apply:
Applicants should email their cover letter and CV and any questions to [email protected] with the subject "Impact Enterprises –Network Administrator". Applicants should clearly explain their interest in working in Chipata with Impact Enterprises, their relevant experience, and skills related to the job description. Additional documents such as school diplomas, certifications, project portfolio, and letters of recommendation are encouraged.