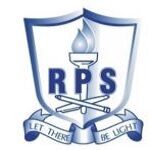 Rhodes Park School is a leading private educational institution in Zambia and has been serving Lusaka Parents since the 1960s. We offer kindergarten to high school (K-12) classes that follow local and international syllabi. Rhodes Park School is part of the Rhodes Park Schools Group. The Group has a large IT infrastructure network serving the academic, trading and administrative activities.
As an equal opportunity employer, Rhodes Park School requires the services of suitably qualified, well-motivated and results driven candidate to fill the below vacancy.
POSITION: Network Administrator
JOB PURPOSE: Network Administrator assists in the day-to day administration and maintenance of the Group's IT network, including all hardware and software systems, assists in running IT support and disaster planning. (S)he will assist in the organization, installation, and maintenance of the Group's computer hardware, software and networks to meet desired operations and objectives.
RESPONSIBILITIES:
Network administration (including backup, security management, user account management, e-mail systems such as e-mail web server, internet access, office systems and applications support).
Supports server, network and desktop hardware, software and applications.
Rolls out hardware and software to ensure optimal deployment of resources.
Plans, implements, and supports the network and computing infrastructure plan.
Assists to manage small to medium sized projects according to budgets and schedules.
Ensuring that the Local Area Networks of Rhodes Park Schools Group campuses is maintained.
Performs hardware and software maintenance, VPN Support.
Configuration of end devices with network settings, Router configuration and monitoring.
Troubleshoot all software end-user problems and provide support.
Ensure that IT assets are well secured and documented by keeping complete Asset Register.
Assist to plan, organize, direct, control and evaluate the operations of information systems and
electronic data processing (EDP).
KNOWLEDGE, EXPERIENCE & PERSONAL COMPETENCIES:
Preferred Professional Qualifications
Holder of at least a Bachelor of Science (BSc) in Computer Science.
Member of Information Communication Technology Association of Zambia (ICTAZ)
Knowledge / Experience.
Minimum of 2 years' experience.
Goal oriented towards high performance and results, and embrace work Dynamism and flexibility.
Ability to work across the organization in all business segments, identify and drive continuous
process change and improvement.
Ability to work under pressure and meet tight deadlines.
Ability to maintain a high level of accuracy and confidentiality concerning Company information.
APPLICATION PROCESS:
Applications together with Vacancy Details should be forwarded to the attention of the Human Resources Manager at e-mail: [email protected] or [email protected]