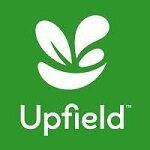 National Sales Manager – Zambia
Location: Zambia
Reports to (role): Head of Sales, Southern Africa
Based in Zambia
Want to make an impact where it matters?
At Upfield our purpose is clear: we make people healthier and happier with nutritious and delicious, natural, plant-based products that are good for you, our planet; and with packaging that's free from plastic.
We are the largest plant-based company in the world, and we believe in doing what's right for our people, our customers and the planet.
We've got iconic brands like Rama, Country Crock, Blue Band and Flora that people all over the world know and love. We've been a trusted category leader since 1871 and yet we feel like we're only just getting started.
Performance, Passion and Care define who we are as a company, how we work every day, and the responsibility we feel toward our Associates, our consumers, our business partners and our world.
We have big ambitions to grow this business and we want to attract the right people – those that love what they do, thrive on responsibility and are looking for limitless career defining opportunities.
You'll have to enjoy working in a fast-paced environment and it will take hard work and determination; we will give you the ownership you need to make an impact.
You'll have to deliver on the commitments you make. And we'll give you the freedom and flexibility to do your job and build your own career.
Your Role
Your Main Responsibilities: –
Ensure ambitious target setting and monitor closely for performance.
Coach the Field Sales force for Performance in relation to the targets set and build a winning spirit within his/her team.
Ensure streamlined implementation of the customer strategy at POS in order to further build market share.
Prepare and lead the Sales Team Meetings with focus on results vs. targets set.
Together with the sales team, identify & implement actions for closing possible results gaps in the concerned POS when they occur.
Follow up of field budgets versus incremental sales per rep.
Build excellent relationships with the regional/local responsible manager of the concerned Customers.
Gather and provide competitive information to headquarters on a regular and continuous basis.
Skills, experience and qualifications: –
Degree in a Business-related area.
3 – 5 years relevant field sales force experience
Two years Brand Building experience is an advantage
Two years of Trade Category Management is an advantage
Bias for action, accountability and responsibility
Building talent and teams with a growth mindset
Consumer and customer focus
Key Interactions
 This role will interface with the following stakeholders
Leadership team
Marketing
Finance
Supply Chain
HR
External – Key Distributors, Key Accounts