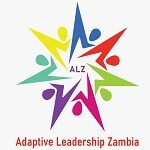 Adaptive Leadership Zambia
Organization Background: Adaptive Leadership Zambia is a movement that is aimed primarily at reducing the number of new HIV infections/incidences among the adolescents and young adults in Zambia. The movement works with communities to mobilize them around issues that challenge good health outcomes among young people. The movement is looking for skilled, dynamic, innovative and self-motivated young Zambians to assume roles in the following positions.
Position: National Coordinator
Supervisor: The Board ALZ
Qualification & Experience
1. Full Grade 12 School Certificate
2. Bachelor's Degree in medicine & surgery, or nursing or clinical medicine
3. A Master's Degree in a health related field is a must
4. Minimum of five (5) years relevant experience
5. Demonstrable Knowledge of Monitoring and evaluating health programs, both quantitative and qualitative methods
6. A strong background in HIV/AIDS/TB programming including proposal development and implementation
7. Experience in designing and facilitating training programs, financing and monitoring management in the areas of HIV/AIDS, Tuberculosis and Health systems.
8. Knowledge in Microsoft Office (spreadsheets and word processing) including the use of the internet.
9. Experience working with donor funded programs
10. Youths are encouraged to apply
Summary Job Description
The National Coordinator, being the Chief Executive Officer of the movement will be expected to deliver on the following:
Formulate and execute an implementation strategy
Scale up implementation of the designed program in all targeted communities
Fulfill reporting requirements
Identify areas of new opportunities for framework application
Supervise implementation: administratively and technically
Carry out any other business as maybe assigned by other bodies
Maintain and enhance relationship with donors and partners
Ensure optimized coordination of partners and all implementers
Ensure organization's participation in national and international forums
Carry out other duties necessary for enhancing performance and attainment of movement's objectives
Core competencies
Knowledge Management and Learning
Promotes knowledge management and a learning environment in the office through leadership and personal example.
Actively works towards continuing personal learning and development in one or more practice areas, acts on learning plan and applies newly acquired skills.
Development and Operational Effectiveness
Ability to lead strategic planning, results-based management and reporting.
Ability to lead formulation, implementation, monitoring and evaluation of development program and projects,
Ability to mobilize resources.
Ability to formulate and manage budgets, manages contributions and investments, understands financial analysis, reporting
Ability to implement new systems and affect staff behavioral/attitudinal change
Strong IT skills.
Excellent knowledge of financial rules and regulations,
Excellent knowledge of Results Management.
Management and Leadership
Builds strong relationships with implementing partners, focuses on impact and result for the implementing partners and responds positively to feedback.
Consistently approaches work with energy and a positive, constructive attitude
Demonstrates good oral and written communication skills.
Demonstrates openness to change and ability to manage complexities
Interested applicants must forward their Curriculum Vitae along with a brief cover letter and certified copies of all relevant qualifications, stating the specific job being applied for in the letter. The District or sub district Name should be clearly stated for those applying for manager roles. Send all correspondence to this email: [email protected]
All applications to be sent not later than 16 August 2021.