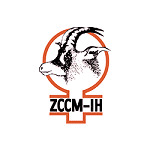 Website ZCCM Investments Holdings PLC (ZCCM-IH)
ZCCM Investments Holdings PLC (ZCCM-IH) is a mining and operations investment holding company with a primary listing on the Lusaka Securities Exchange and secondary listings on the London and Euronext (Paris) Stock Exchanges. ZCCM-IH's shareholders are the Industrial Development Corporation (IDC) holding 60.3% of the shares, Government of the Republic of Zambia (GRZ) with 17.3%, National Pension Scheme Authority (NAPSA) holding 15% and private investors holding the remaining 7.4%.
ZCCM-IH has the majority of its investments held in the copper mining sector of Zambia. It holds equity investments ranging from 10% to 100% in 22 companies, with diversified interests in mining, energy, and other sectors of the Zambian economy.
The vision of the Company is "to be a world-class investment holding company with a focus on mining", with a mission to "be a transformative company with an investment agenda that benefits all our stakeholders". To achieve this vision and mission, the Company invites applications from suitably qualified and experienced staff who are innovative, energetic and performance-driven to fill the following position:
TECHNICAL DIRECTORATE
1. Mining Engineer (x1)
2. Technical Assistant – Mining (x1)
PROCUREMENT DEPARTMENT
1. Procurement Clerk (x1)
INVESTMENTS DIRECTORATE
1. Assistant Portfolio Analyst – Mining Assets (x1)
2. Real Estates Officer – (x1)
CORPORATE AFFAIRS DEPARTMENT
1. Corporate Affairs Officer – Public Relations & Branding (x1)
2. Assistant Corporate Affairs Officer (x1)
ICT DIRECTORATE
1. Network Administrator (X1)
The detailed Job Descriptions for the above positions are attached.
Applications together with copies of certificates and detailed curriculum vitae should reach the undersigned not later than 01st October 2021:
A/Chief Human Resources & Administration Officer
ZCCM-IH Office Park
Stand No. 16806, Alick Nkhata Road
Mass Media Area
LUSAKA
Email: [email protected]
Download the full job advert Here: Job Advertisement – September 2021