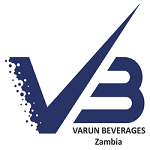 Varun Beverages Zambia
Varun Beverages Zambia Ltd a leading Beverage manufacturing company situated at plot No. 37426, Mungwi Road in Heavy Industrial area, Lusaka is URGENTLY looking to recruit suitably qualified individuals to fill the position of
1. Supervisor Milk Processing
2. Blow Moulding Machine Operator
3. Labeller Operator
4. Shrink Wrap Machine Operator
5. Uncaser
6. Utility Supervisor
7. Production Line Supervisor
8. Microbiologist
9. Laboratory Technician
10. electrician CUM Operator
11. Maheu Processor
12. Electrician Utility to be based in Lusaka.
Department : Production/ Maintenance
Reporting to: Technical Director
JOB SUMMARY/ DESIRED QUALIFICATION AND KNOWLEDGE:
1.  Supervisor Milk Processing
Handling processing of Milk & milk products.
Supervising Milk Reception
Machine operations and maintenance
Batch product control, Preparation of Yoghurts, Milk Standardization and other dairy beverages.
Material supervision
Ensuring the section is clean
Skills Development for Subordinates
Report deviation to the supervisors
2. Blow Moulding Machine Operator
HDPE Bottle Production.
Ensure the Machines Are in Good and Safe State Before, During and After Production
Checking Production Quality, changing moulds
To Ensure that the Bottles are Produced as per required by production department
Repairing of Machines
Maintenance
3. Labeller Operator
Responsible for keeping labellers, case packer and shrink wrap machines in proper operating condition.   This may include changing knives, label clips, shrink wrap rolls and other frequently replaced items.
Monitor all equipment to assure correct operation and cleanliness.
Periodically record downtime information.
Responsible for moving supplies to run equipment with the use of forklift.
Observe Plant's Safety, GMP and Plant Rules.
Maintain safe, clean and orderly work area.
Must be able to work with fellow employees and management in a professional manner
4. Shrink Wrap Machine Operator
Operate labellers, packing equipment and shrink wrap machines and ensure all equipment is operating efficiently.  This includes proper labelling of cans, assuring product is packaged in the proper container and that all are sealed properly.  Ensures that codes are correct and legible and, if applicable, the case or package is wrapped securely and Maintain records.
Employees shall follow all the plant safety and quality rules, report incidents & unsafe conditions immediately and maintain compliance with regulations.
5.  Uncaser
6.  Utility Supervisor
Supervises and coordinates activities of workers engaged in maintaining building utility systems, like electrical wiring control systems, heating, ventilating, water supply, steam generating, and related pipe systems.
Performs other duties as described under Supervisor Master Title.
May compile reports of cost of completed work.
May inspect systems to define preventative maintenance needs.
May supervise workers engaged in maintaining and repairing processing equipment machinery [Maintenance-Mechanic Supervisor
May supervise workers engaged in maintenance.
7.  Production Line Supervisor
Set daily/weekly/monthly objectives and communicate to employees.
Organize work flow by assigning responsibilities and preparing work schedules
Oversee and coach employees.
Ensure safe use of equipment and schedule regular maintenance programs.
Check production output according to specifications.
Submit progress reports on production.
Train new employees on how to safely use machinery and follow procedures.
Enforce strict Health & Safety guidelines and company standards.
8.  Microbiologist
Preparation of culture and growth media and necessary dilution and sterilization.
Preparation of Petri dishes, pipettes and test tubes and sterilisation of related tools.
Preparation of products are being plated/ analysed as per requirements.
Maintenance of Microbiology section and observing and recording of incubation samples.
Microbiological analysis of raw and packaging materials.
Microbiological analysis of finished products, such as fresh milk, UHT milk, yoghurts, Maheu and others.
Recording / Analysis of microbiological results and maintenance of records.
9.  Laboratory Technician
Receiving Milk from farmers
Analysis of raw and packaging materials
Check milk samples and other product samples during processing
Maintaining Lab equipment and calibration of Lab equipment
Preparing standard solutions
Documentation (Record keeping)
Maintaining plant and personal Hygiene
10. Electrician CUM Operator
11. Maheu Processor
To ensure that raw materials are adequate and in good condition
To translate production schedule to my subordinates (operators)
To ensure that the production schedule is executed
To verify and ensure that the processing of our products are in conformity with set standards with the help of Quality section
To ensure that processing vessels are well cleaned before production
To carry out the responsibilities of the Process Manager in his absence
12. Electrician – Utility
Must have knowledge of Electrical control wiring
Knowledge of general electrical maintenance
Knowledge in refrigeration maintenance will be an added advantage.
Must have at least not less than 3 years' work experience in a manufacturing industry.
Must have a minimum of a Diploma in Electrical engineering from a recognised TEVETA affiliated institute.
Note: Candidates with experience from other similar industries are encouraged to apply.
Send your Cvs and application letters to [email protected]
closing date for receiving Cvs is 11th August, 2021. Take note that only short listed candidates will be called.
Find Zambia Jobs – The best job board for Jobs in Zambia