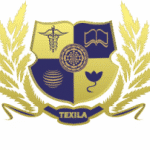 Texila American University
1. Dean – School of Business

Responsibilities:

To coordinate the student administration in the college.
To perform the strategic planning in teaching , learning and academic administration.
Preparation the academic calendar, time table for each course.
Assigning faculties to each courses.
Monitoring each programme and all it courses and ensure that the classes are scheduled properly and running smoothly.
Getting the feedback on each course lecturers periodically and reporting to the management
Monitoring Student's Activities
Coordinating workshop, seminars, guest lectures
Addressing the problems which affects the academics aspects to the higher authority through the proper channel.
Coordinating all the lecturers and students to accomplish the task in the stipulated time frame.
Working hand in hand with VC and Registrar in all the academic activities.
Academic Qualification;

PhD in Management Studies (a must)
Experience

5 – 10 years of relevant experience
2. Microbiology Lecturer.
Responsibilities:
Teaching:
Proficient usage of Audio Visual and Digital forms of Lecture delivery
writing lecture material and handouts and presenting information in lectures; seminars and tutorials;
marking student papers;
may be member of departmental planning team to determine teaching programme for the academic year;
takes feedback from students to improve teaching methodologies and content within the department /faculty; for example, will make changes to course material;
changing and adapting course material following research;
Providing guidance and advice to students eg career advice or advice regarding personal issues.
Setting up of Biochemistry labs as per requirements & conducting practical classes In Biochemistry LAB
Take care of Equipment, models and other utilities in Biochemistrylab
To teach the subject as per the required hours per week with each session being not less than 2 hours
To ensure that all information is duly uploaded in LMS and ERP (as applicable) on timely basis
Research – publications:
Writing papers on topic relevant to specialist subject area. This will include journals, books and other material.
Research – active:
investigating new areas of research within specialist subject area;
identifying research topic;
determining appropriate research methodologies for research;
adapting research methodologies;
applying appropriate research methodologies for research and analyzing results/conclusions to formulate new concepts and ideas;
Writing reports to relevant bodies about progress of research.
Examinations:
writing examination papers;
marking examination papers for graduate and undergraduate students;
writing examination reports for faculty/departmental review;
writing dissertation reports
Academic Qualification

Masters Degree in Microbiology
Experience

5 years relevant experience
3. Public Relationship Officer (P.R.O)
Responsibilities

Events Planning and Management
Making first level meetings for the Vice Chancellor with various Government Ministries, Embassies and Organizations
Press Release Writing
Composing and updating Social Media i.e. Facebook, Twitter etc.
Media Monitoring and Evaluation
Coordinating Student's Clubs Affairs
Organization to Organization Marketing
Organizing Press Conferences
Advert placement and negotiations External Communication
Academic Qualification

Bachelors Degree in Marketing/ and or journalism or any business related field.
Find Zambia Jobs – The best job board for Jobs in Zambia