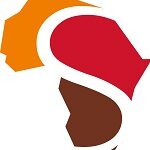 Website Simbisa Brands Zambia
Simbisa Brands is a QSR business started as part of the Innscor group in 1987 with one Chicken Inn in Harare, Zimbabwe. The business has grown phenomenally with the addition of new brands and the franchising of existing brands. It now has a footprint of over 400 QSR restaurants spread across 9 countries in Africa.
We are opening Rocomamas restaurant and would like to hire you!
Positions required include;
1. Restaurant Manager
2. Front of House Manager
3. Kitchen (BoH) Manager
4. Burger Specialists (smash & build)
5. Grillers (Ribs & Wings)
6. BoH prep
7. Bar section including desserts and coffee
8. Storeman
9. Waitrons
10. Cashiers
To be considered for these positions, you must be a Zambian national with;
Minimum Grade 12 level of education
Experience in a related role in a casual/fine dining/hotel environment
Good understanding of store profitability metrics
Candidates with higher qualifications above the minimum required will have a distinct advantage
Successful candidates shall be required to undergo brand related training in Lusaka.
How To Apply
Email your CV ONLY to [email protected] indicating the JOB TITLE in the subject line of your email. Please use your full name as the filename of your CV and DO NOT attach certificates at application stage. Closing date is Friday 20th August 2021.