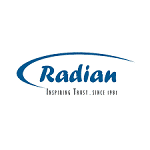 Radian Stores Limited
We are Looking for qualified Technicians in the following areas:
1.) Central Province :- ( Kabwe, Kapiri, Mkushi )
2.) Western Province :- ( Mongu & Kaoma )
3.) Northern Province :- ( Kasama, Mansa, Luwingu..etc )
All technicians need to have experience and knowledge on the following :-
1.) Repairs of Dap products ( Domestic products like Iron, kettle, small stove, cooker…etc)
2.) Need to know how to repair LCD /HTS/Aduio/ speakers ….etc
3.) Need to know how to repair, REF ,WM, Aircon.
Applicants should be AST ( Authorised technicians ) with minimum experience of at least 3 years in repairs done. Indicate in your application as guided by the locations above which area you are applying for.