Full Time
Applications have closed.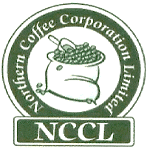 Northern Coffee Corporation Limited
JOB ADVERTISEMENT
Northern Coffee Corporation Limited a subsidiary of OLAM International Limited is looking to hire the Field officers as trainee Management in Coffee Farming
FIELD OFFICERS  (3 POSITION )
Agriculture graduates with 2 – 3 years' experience.
Reporting Line: Estate Manager
Duties and responsibilities
Farm management, field checks, identify and solve problems related to plant or soil nutrition, pest and diseases control, irrigation, harvesting, post harvesting and use of specialized products, such as pesticides, fertilizers.
budgeting and maintaining reports of all operational activities
must have knowledge on pests and diseases
deploy farm equipment, agricultural products and labor
training/instructing and supervising farm workers
JOB TITLE: LABORATORY ANALYST
Reporting Line: Deputy General Manager
Duties and responsibilities
Routine soil analysis
Ph determination
Routine Leaf analysis
Lime requirements
Organic matter determination
Calorimetric determination of P,K,Ca, Mg S, Fe, Zn,B and N
Irrigation water analysis TDS and SAR
Monitor specimen collection, storage, and transportation
Monitor and analyze laboratory data in order to inform for decision making by management
JOB SPECIFICATION/REQUIREMENTS
Grade 12 full certificate or equivalent
Diploma in Science Laboratory Technology or Chemistry
Experience and knowledge of the same field- at least 2 years and above
Ability to write technical papers and reports and report clearly in English
To Apply: Send electronic submissions of your CV, cover letter and the highest necessary qualifications [email protected] / [email protected]/[email protected] by 18/10/2022.