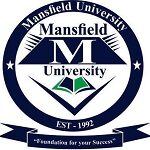 EMPLOYMENT OPPORTUNITY
Mansfield University is inviting application from suitably qualified and experienced persons for the following positions:
1. REGISTRY OFFICER
Purpose of the job
The Registry officer will be responsible for management of registration and computerized records of students.
Main Responsibilities
Management of registration and computerized records of all students
Student data and statistics, external reporting
Student related records management
Monitoring and safeguarding academic standards
Student information provision (including advice on compliance with relevant legislation
Skills
Excellent verbal and written communication skills
Good at decision making
Excellent time management
Excellent organization skills
Strong attention to detail
Excellent writing skills
Analytical thinker
Confident interpersonal
2. LIBRARIAN
Purpose of the job
To oversee the collection, acquisition and development of the University Library, this is inclusive of budgeting, staff development, fundraising, the maintenance and formation of library services, physical space, information technology adoption and development.
Main Responsibilities
Selecting, developing, cataloguing and classifying library resources
Answering readers' enquiries
Using library systems and specialist computer applications
Ensuring that Library services meet the needs of particular groups of users
Managing budgets and resources
Supporting independent research and learning
Promoting the library's resources to users
3. SECRETARY TO THE VICE-CHANCELLOR
Reporting to: Vice-Chancellor
Purpose of the job
To plan, facilitate and co-ordinate all secretarial and office management of the Vice-Chancellor's office to enhance performance.
4. ACADEMIC POSITIONS;
1.0 School Of Education
Lecturer in Geography
Lecturer in Mathematics
Lecturer in ICT
Lecturer in Guidance and Counselling
Lecturer in Special Education
2.0 School Of Business Studies
Lecturer in Accounting
Lecturer in Law
Lecturer in Business Mathematics
Purpose of the job
To conduct lectures to undergraduate students and assist them to undertake research work for successful completion of their studies.
Interested and qualified persons should address their application to:
Mansfield University
Kulima Tower Building
LUSAKA
Use the following email when applying: [email protected]
Closing Date:  20th April, 2021
Find Zambia Jobs – The best Job board for jobs in Zambia