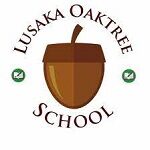 Lusaka Oaktree School
Lusaka Oaktree School is an upcoming and growing school providing wholistic and quality education to students from 24 nationalities. The school is looking for administrative and teaching staff that are qualified, inspiring, creative with a growth mindset. Following vacancies are available:
Teacher – Primary and Secondary School, Experience in teaching Cambridge Primary and checkpoint proffered
Finance Manager with focus on financial management and reporting, Experience with SAGE is pre-requisite
Marketing and Communications Officer – Strong communication (Verbal and written) skills, Preferably with appropriate qualification in marketing.
Please send application and CVs to [email protected]
Find Zambia Jobs – The best job board for Jobs in Zambia