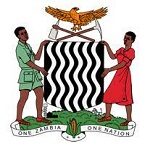 Industrial Training Centre (ITC)
Industrial Training Centre (ITC), a public institution under the Ministry of Higher Education (MoHE) wishes to recruit would be staff to fill in the vacant positions under its establishment:
TITLE:  INTERNAL AUDITOR – 01
Reporting to the  Executive Director and functional to the Finance and Administration Audit Committee of the Board of Directors, the following are the duties the auditor will be expected to carry out:-
MAIN DUTIES AND RESPONSIBILITIES
Prepare annual audit plans with specific emphasis on efficacy of the institution's existing systems of control and their application
Design a disbursement system that will eliminate inefficiencies in conformity to institutional policy and best practices
Perform audits on regular basis to monitor the application of systems of controls in the various sectional operations
Prepare quarterly audit reports for specific audits undertaken with results thereof for the information of the Board and Management use.
Assess and identify risk areas in the institution's operations and processes to aid introduction of relevant mitigatory measures for identified risk.            
QUALIFICATIONS
Grade Twelve (12)School Certificate or its equivalent
Full ACCA/CIMA or their equivalent as rated and approved by ZICA
Professional or licentiate level
Below forty years of age
Computer literate a must
Must be a member of Zambia Institute of Auditors or ZICA
Must be able to work with minimum supervision
EXPEREINCE
At least five years post qualifying experience in both accounting and internal audit positions, with two years at supervisory level.
TITLE: HEAD OF SECTION – TRANSPORT AND LOGISTICS – 01
Qualifications
Grade Twelve (12)School Certificate or its equivalent
Logistics and Transport Qualification – Advance Diploma or better
Automotive Mechanics qualification an added advantage
Driving Licence a must
Teaching qualification an added advantage
Abilities
Deliver training in Logistics and Transport Management Courses
Competence in Motor Vehicle repairing and maintenance
Manage people and provide leadership in times of crises
Inspect trainers' records and give curriculum delivery guidance
Problem solving and good initiative
Duties and Responsibilities
Reporting to the Training Manager, the job holder shall:
Plan, organize and execute day-to-day activities related to Driver and Logistics training, and vehicle maintenance in the Transport and Logistics Section
Ensure that training vehicle-related functions and activities comply with ITC established laws, codes of conduct, rules, regulations, policies and procedures
Coordinate and direct personnel (training and maintenance staff) and resources under the Transport and Logistics section to meet training student training needs, ensuring smooth and efficient activities, quality training outcomes and a good student pass rate
Keep truck of the vehicle off-siterepairs,,maintenance and vehicle recovery works during breakdowns or emergency events including State Police related issues
Review and formulate policies and learner programs when required
TITLE: LECTURER: TELECOMMUNICATION (1)
QUALIFICATIONS
Grade Twelve (12)School Certificate or its equivalent
Degree in Telecommunication from a reputable institution
Diploma or Certificate in Teaching Methodology
Accreditation to TEVETA an added advantage
Must be a member be of Engineering Institute of Zambia
Two (2) years working experience in a similar position
TITLE: LECTURER –  INFORMATION COMMUNICATION TECHNOLOGY (1)
QUALIFICATIONS
Grade Twelve (12)School Certificate or its equivalent
Degree in Information Communication Technology from a reputable institution
Diploma or Certificate in Teaching Methodology
Accreditation to TEVETA an added advantage
Must be a member be of Engineering Institute of Zambia
Two (2) years working experience in a similar position
TITLE LECTURER – AUTOMOTIVE ENGINEERING (1)
Grade Twelve (12)School Certificate or its equivalent
Diploma/Degree in Automotive Engineering
Auto Electronical/Electronics an added advantage
Diploma or Certificate in Teaching Methodology
Accreditation to TEVETA an added advantage
Must be a member be of Engineering Institute of Zambia
Two (2) years working experience in a similar position
All the lecturing positions being advertised reports to the Head of Section Engineering/ICT. The following are the duties the Lecturers will be expected to carry out:-
Prepare schemes of work, lesson plans and lecturer notes
Deliver lessons to students
Prepare and administer tests to students
Evaluating schemes of work, lessons plans and lecturer notes
Supervise workshops classroom activities and demonstrate proper use of equipment/machinery/tools
If you are interested in joining ITC as a member of staff and meets the above stated qualifications, please apply, indicating clearly the position you are applying for, to the Executive Director, Industrial Training Centre (ITC), PO BOX 34785, Lusaka, or come in person to Plot Number 36354, Buyantashi Road, Heavy Industrial Area in Lusaka.  Email: [email protected].  Only shortlisted applicants will be contacted.  Deadline for receiving applications is Friday, 24th July 2021
Find Zambia Jobs – The best job board for Jobs in Zambia