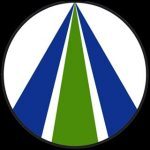 International School of Lusaka
Excellent Education Professionals Wanted
The International School of Lusaka is one of the oldest and largest international schools in Africa. Our school is a vibrant, diverse community with teachers and students from more than fifty different countries. We provide a modern, student-centred education with curriculum from the International Baccalaureate Organisation and other sources. We seek enthusiastic, qualified and experienced teachers starting 1st August 2022:​
High School Teacher – Economics – 1
College Placement and Guidance Counsellor (Part-time) 1
Primary Social and Emotional Counsellor (Part-time) 1
Early Years Teacher – 1
Applicants for these positions must have a minimum of the following:
A relevant Bachelor's Degree from a recognized institution
A teaching qualification from an accredited provider
At least two years of relevant teaching experience​
Experience in an international school with the IBDP, IGCSE, IMYC or IBPYP curriculum will be highly advantageous. Applicants should be effective educators, having a positive attitude and flexible mindset and being open to challenges. ​
Interested candidates should submit their application as a single pdf attachment (letter of introduction max 1 page, CV max 2 pages, current referees/references with contact information max 1 page) by email to the Human Resource and Administration Officer, International School of Lusaka ([email protected]). The closing date for applications is 4th March 2022.