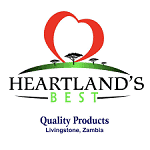 Heartland BEST Arise Zambia
Heartland BEST Arise Zambia is initiative aimed at raising a Next generation of Christian leaders and wealth creation with particular emphasis on Transformation Leadership, income generation and character demonstration. It aims to bring together spiritual transformation teaching alongside Business. Poultry business is used as a primary tool for this Transformational development process.
Arise Zambia Heartlands Initiative works across all denominations of the church, intending to bless Zambia and beyond.
Exciting opportunities have arisen to work in a dynamic team within our Outgrower Division involved in establishing sustainable kingdom businesses combined with reformational theology discipleship.
1. Job Title: Outgrower Manager – (x1)
2. Job Title: Field Officer – Technical (x2)
Location: Livingstone, Southern Province
If you have:-
A Passion for rural development and lifting up the poor.
Self-motivated – able to work with minimum supervision.
Clean Driving license or valid learners license. Motor Cycle License is an advantage
Certificate, Diploma or Degree in Animal Husbandry, Agriculture , Poultry and/or marketing or relevant experience in poultry and marketing.
Familiar with Word and Excel (PowerPoint, Facebook, Twitter would be an advantage for the marketing positions).
Good with record keeping.
Fluent in Tonga and English.
Willing to live in a rural location.
Trustworthy and dependable.
Your application must include:
(a) an application letter stating why you want to apply and
(b) an updated CV with minimum 2 contactable references
(c) the means by which we can contact you: email or WhatsApp or phone.
Closing date for applications: 12 noon on Friday 30 April 2021.