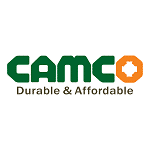 CAMCO Equipment (Z) Limited
CAMCO Equipment (Z) Limited is a subsidiary of CAMCO GROUP; it was registered in 1998 in Zambia. The company's head office is located in Lusaka, Makeni, and Kafue road. It is one of the largest suppliers of Agriculture, Construction, Power Generators, Pumps and Motor equipments in Zambia.
Applications are been invited from suitably qualified persons to fill the following positions:
1. Senior Sales Engineer (x2)
To spearhead the Generation of Sales
Requirements
Minimum of a diploma in Agriculture/Mechanical/Electrical Engineering
A degree or better will be an added advantage
At least 5 years working experience
Able to work independently/under minimum supervision
2. Sales Engineers-Generators (x1)
To source market for Electricity Generators (Specific Brand)
Requirements
Minimum of a diploma in Electrical Engineering, Mechanical Engineering, Marketing or Business Administration.
A degree in any of the above fields will be an added advantage.
Must have experience in Electrical Generator Sales.
Good interpersonal skills
Not less than 5 years experience in Sales field.
3. Electrical Technician (x1)
To Assemble, Service and Repair Electricity Generators.
Requirements;
Craft Certificate in Electrical Engineering or Better.
Not less than 5 years Experience in Electricity Generators Assembling, Servicing and Repair.
Compulsory Requirements:
All Applicants must be paid up members of their respective professional bodies' e.g. EIZ, ZIM etc.
Valid practicing licenses and able to work in a multi-cultural work environment.
NOTE: Candidates who meet the above minimum requirements must address their handwritten applications not later than 26th April,2021 to The Human Resource & Admin Manager, Camco Equipment (Z) Ltd,Plot No.10636 Kafue Rd. Makeni, P.O.BOX 39558, Lusaka.
Only shortlisted candidates will be contacted.
Find Zambia Jobs – The best Job board for jobs in Zambia