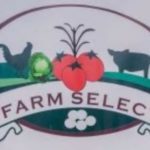 Farm Select Limited is inviting applications for positions and qualifications set out below.
1. Drivers
Must have a valid driver's license and at least 4 years relevant experience in driving Vans or at least 15 tons trucks. Also, the driver must be of sober character with no criminal record.
2. Farm Supervisors
The suitable candidates must possess a certificate in agriculture or better, and 2 years or more in rearing pullets/ broilers or exposure to animal nutrition- making feed.
3. Assistant Accountants
Must be a ZICA licentiate or equivalent qualification. 3 years experience or more with PASTEL or Quick book.
4. Farm Workers
A certificate in general agriculture. Experience will be an added advantage Candidates for all the positions must be willing and able to stay on the farms.
How to apply
Send your CV and relevant certificates to [email protected]