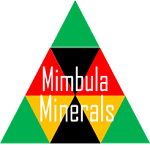 Mimbula Minerals Limited
Multiple Positions
Mimbula Minerals is looking for well qualified and experienced individuals to be considered for these Senior Staff positions of Project Civil, Project Mechanical, and Project Electrical Engineers at its Mimbula Mine Site in Chingola Copperbelt on a Fixed Term Renewable Contract.
Key Responsibilities
Design and Review Construction, Procurement, QAQC, and Maintenance of the Heap Leach Project and Solvent Extraction/Electrowinning (SX/EW) Plants
Supervision and execution of all works
Qualifications
GCE 'O' Level Grade 12 Certificate
Graduate from a recognised University
Experience in Commissioning of similar Projects
Must be Computer Literate and knowledgeable in various designing applications
Both Member of EIZ and ERB a must
Experience and Skills
Proven previous experience of not less than 5 years in Copper Heap Leach, SX AND EW is a must
Self-starter and hands-on
Behavioural Traits
Methodical and self-checking
Meticulous observer
Ability to work independently
Applications with CV only and contact references, to be sent to [email protected] with subject line "Project Civil or Project Mechanical or Project Electrical Engineer". Submission of hard copies will NOT be accepted. Applications close 12th April 2021 at 17:00 Hrs.