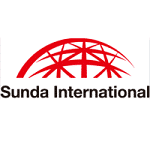 1) Marketing Supervisor
Location: Home Pro (Makeni)
Duties
Supervises and coordinates activities of workers engaged in sales officer
Issues instructions and assigns duties to sales Officers;
Observes and evaluate Sales Officers performance;
Trains Sales Officers on their duties
According to the target and policy of company, through good management of distributor and assisting sale, to achieve different sales targets and other mission targets
Monitor the stock, sale and distribution of distributor, through quantitative analysis methods and data-oriented management; bring up the related professional analysis results and management suggestion.
Other work tasks arranged by the manager.
Key Qualities: Management ability, Communication ability, data analysis, sales ability,  market research ability.
Personality : Positive and patient, good at communication
Qualifications
Degree in Marketing, market management, brand management major is preferred.
With At least 2 years experience in marketing.
2) Customer Service Officer
Location: Home pro (Makeni)
Duties:
Create orders, confirm receipts from customers, manage information databases, etc.
Responsible for the business coordination between the branch and the headquarters and the sorting of   various business data of the branch.
Answer customer calls, consultations, inquiries, and complaints, and promote timely handling and resolution of problems.
Deal with other matters arranged by the leader in time.
Qualifications:
Degree in IT or computing
Familiar with office software, strong learning ability, clear thinking.
Have teamwork spirit and strong execution.
People with excellent eloquence and strong communication skills are preferred.
Must have at least one year experience.
3) Stock keeper
Location (New Kasama)
Duties
1. Ownership of all goods in the godown;
2. Plan stock location &assign stake location when receiving;
3. Update stock cards according to actual receiving or issuing in timely manner;
4. Following related procedures, report all damages or missing case;
5. Continuously Improve godown space utilization;
6. Daily check Health & Safety items.
Ability: Clear mind, strong hands-on ability, good understanding.  Personality: Work conscientiously and responsibly, take the initiative, can bear hardships and stand hard work.
Qualifications:
A diploma in Mathematics, warehouse management major is preferred.
With at least one year related experience.
TO APPLY:
Send your application letters and CVs.
You should clearly indicate the position being applied for in the subject line.
Note: Only shortlisted candidates will be contacted.