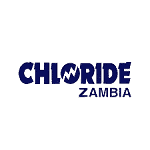 Chloride Zambia Limited, a company dealing with distribution of automotive and solar batteries, wishes to employ the following
 1)  Administrative Driver/Office Assistant
The successful individual should demonstrate high levels of confidentiality, tact, and ability to work with minimum supervision.
JOB PURPOSE
The Administrative Driver/Office Assistant supports the administration department with driving, coordinating transportation schedules, and general administrative tasks ensuring reliable safe driving services to the Chloride Team.
MAIN DUTIES
Performs, under minimal supervision, the full range of office management and administrative support functions.
Picking up visitors and staff to and from the airport.
Advises management when the vehicles are due to renewal of road tax, insurance, and fitness.
Reports to superior when the vehicle needs repairs.
Ensures that the vehicle is kept clean always.
Ensures that in the event of an accident, Chloride Zambia Ltd rules and regulations are followed.
Carryout cash purchases for office consumables.
Delivery and collection of mails, documents, from head office to clients and branches.
Assists the PA/Secretary to package materials received for dispatch, to other branches or to customers.
Carryout duties such as filing, photocopying, scanning, etc.
Driving office vehicles for the transport of authorized personnel.
Ensure accurate maintenance of daily vehicle logs.
Ensures that vehicles have enough fuel all the time.
Performs other duties as assigned.
Core Competencies
Team Player
Excellent communication skills.
High levels of honesty and confidentiality
Able to work long hours and sometimes during public holidays and weekends.
Ability to organize and complete multiple tasks by prioritizing tasks.
Detailed knowledge and understanding of administrative practices and procedures.
Qualifications
Full grade 12 certificate
Valid driving license
Basic computer knowledge
Ability to operate office equipment
2)  Senior Systems Administrator
The successful individual will be expected to protect all critical information systems and assets, provide training, and assist in the development of an overall IT strategy.  Our ideal candidate should be passionate about applying their skills to technology-based business model that creates real-world solutions for the organization.
JOB PURPOSE
To identify any problems in the system, anticipate potential issues and repair systems and software when necessary and setting up new users and giving them access to the intranet. Managing and maintaining the file servers efficiently and in a cost-effective way.
MAIN DUTIES
Setting up new users and giving them access.
Managing and maintaining the file servers.
Operating the firewall for the organization.
Monitoring the internet connection for security risks
Develops and maintains systems standards.
Installs new/reconfigure existing servers and configure hardware, peripherals, services, directories, storage, in accordance with the IT ART Standards.
Performs regular security monitoring to identify any possible intrusions.
Performs daily system monitoring, verifying integrity and availability of all hardware, resources, systems, and key processes, reviewing system and application logs and verifying completion of scheduled jobs such as daily back-ups.
Creates changes and deletes user accounts as requested for both Enterprise Resource
Planner Email Servers.
SQL server administration and SAGE X3 queries.
Applies OS patches and upgrades on a regular basis and configure or add new services as necessary.
Performs back-up operations, ensuring all required file systems and data are successfully backed up to data tapes, and recovery tapes are created, data tapes are recycled and sent off-site safe for keeping after month end.
Prepares proposals for the formulation of consistent and appropriate IT procedures and systems throughout the company procedures, systems and controls to adhere to generally accepted MIS practices.
Reviews and recommends amendments from time to time.
Monitors the implementation of IT Policies and contributes towards the formulation of IT Policies.
Prepares and implements the company's ERP procedures and systems.
Reviews and maintains the control systems constantly.
Avails information or data requested by Auditors.
Raises CAPEX forms for approval for IT hardware to be purchased.
Ensures that all users adhere to the IT Policies in place.
Allocate the company's IT resources including IT equipment and access levels.
Participates in health and safety programs at the workplace.
Ensures that departmental SHE procedures are adhered to all times.
Carries out all SHE activities as recommended for the smooth running of the department.
Manages user accounts and assets, and assigns and updates security permissions on the network according to IT Policies in place.
Developing new network troubleshooting strategies to help reduce downtime and decrease maintenance costs.
Staying up to date with new network technology and reporting this information to the Group IT Manager.
Any other duties assigned by superiors.
QUALIFICATIONS
Full Grade 12 certificate a must.
Degree in IT Systems from a recognized University
Knowledge in SAGE X3 Systems, a must.
At least 2 years work experience.
SKILLS
Confidentiality
Ability to solve problems in stressful situations
Good communication skills and strong attention to detail
Ability to explain technical concepts to inexperienced users
Good time management skills and prioritization
A clear understanding of client/server technology and network architecture
Excellent problem-solving, critical thinking and decision-making skills
Customer service and interpersonal skills
3)  Assistant Accountant – Stocks
The successful individual will be expected to perform all financial management duties and oversee the stocks reconciliations and produce month end reports ensuring that no variances are reported.
JOB PURPOSE
To oversee and manage the organization's inventory operations, monitor transactions in the branches, update ledgers, perform spot-checks, perform audits and assessments, and produce regular stock reports.
MAIN DUTIES
To assist in the preparation of financial management documents ensuring that all the reports are sent to head office on the required date.
To prepare financial documents such as invoices, bills, and accounts payable and receivables.
Ensure that all finance documentation are properly and systematically filed to facilitate quick retrieval and proper transaction referencing.
To assist in keeping the fixed assets register updated with all details and ensure capital additions disposals are updated to the asset register on a timely basis.
To assist with updating the records of expenditure justifications.
To assist with the management of stores by ensuring all stock purchases and issues are updated into the system.
Assisting the Finance Manager with budget preparations and providing required information to the finance team.
Assisting and coordinating internal and external audits.
Verifying balances stock balances in the system and rectifying variances before closing the month.
Reviewing computer reports for accuracy and meticulously tracing errors back to their source.
Resolving errors in financial reports and correcting faulty reporting methods.
Matching all items on stock invoices to those booked into the company's stock system, to ensure that all charges are correct in terms of quantities received, invoice value and trade/settlement discounts.
Accurately maintain company database including all stock and inventory items.
Participate in the month end stock take and ensure that all stock reports are accurately completed, signed off and sent to the Finance Manager.
Ensure that bin cards in the branches are updated and stock on the cards and physical count matches.
Report any missing or lost stock to management immediately.
Takes any other duties as assigned by superior.
SKILLS
Confidentiality
Ability to solve problems in stressful situations
Good communication skills and strong attention to detail
Good time management skills and prioritization
Excellent problem-solving, critical thinking and decision-making skills
Customer service and interpersonal skills
Excellent Skills with Microsoft Office
Knowledge in SAGE X3 added advantage
QUALIFICATIONS
Full grade 12 certificate
Degree in Accounting
At least 2 years work experience
Full member of ZICA
If interested, please send your updated CV to [email protected]
Closing date for all positions is 4th March, 2022
Only shortlisted candidates will be contacted.