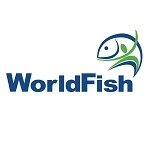 Position: Monitoring, Evaluation, and Learning (MEL) Specialist
Location: Lusaka, Zambia
Application Deadline: 12 November 2021
Post level: Nationally Recruited Staff
Type of contract: 1-year fixed term contract (option to renew based on performance and budget)
Language(s) required: English (proficient/fluent writing and oral skills)
ABOUT WORLDFISH
WorldFish is an international, non-for-profit research organization that works to reduce hunger, malnutrition and poverty by improving fisheries and aquaculture. With a 45-years track record of leading-edge science, WorldFish generates research evidence and innovations to inform sustainable practices and inclusive policies that enable better livelihoods and healthier diets for millions of poor people, particularly women, who depend on fish for food, nutrition and income. WorldFish is a member of CGIAR , the world's largest global partnership on agriculture research and innovation for a food secure future. Headquartered in Penang, Malaysia and with regional offices across Africa, Asia and the Pacific, WorldFish leads the cross-disciplinary CGIAR Research Program (CRP) on Fish Agri-Food Systems (FISH).
ABOUT THE POSITION
Accelerating the Impact of CGIAR Climate Research for Africa (AICCRA) is a new initiative supported by a grant from the International Development Association (IDA) of the World Bank, and will enhance research and capacity-building activities by CGIAR and its partners. It will enhance access to climate information services and validated climate-smart agriculture technologies in Africa. With the support of AICCRA projects, farmers and livestock keepers will be able to better anticipate climate-related events and take preventative actions, with better access to climate advisories linked to information about effective response measures. This will help communities better safeguard their livelihoods and the environment.
AICCRA projects are implemented in six different countries, one of them in Zambia. In all the six countries, agriculture employs a majority of the population and generates one-third or more of GDP. All the countries are vulnerable to climate change, and its resultant effects which constrain agricultural productivity and production, with subsequent negative impacts on food and nutrition security, human and animal health, and rural employment. These countries recognize the grave threats posed by climate change and have committed to helping farmers and livestock keepers build resilience and adapt through the use of Climate Services Information Systems (CIS) tools and Climate Smart Agriculture (CSA) technologies and practices to address the challenge of climate change.
To ensure that the individual projects under AICCRA have an adequate Monitoring, Evaluation and Learning plan for the project that aligns and feeds into the overall AICCRA requirements. The project in Zambia
The Monitoring Evaluation & Learning (MEL) Coordinator will be responsible for developing and implementing the M&E Plan for AICCRA project in Zambia. This includes the collection, monitoring, evaluation and recording of partner performance, delivery of deliverables, achievement of performance indicators (gender and social inclusiveness etc.).
The Successful Candidate will:
Design, implement, and oversee the monitoring and evaluation and learning (MEL) system for the project in Zambia and ensure the proposed project outputs and outcomes are in accordance with the overarching project results framework and the institutional Results-Based Management (RBM) system.
Ensure that the project outputs and outcomes in the result framework include indicators that will allow for the monitoring of gender equality, youth and social inclusion.
Align the AICCRA Zambia monitoring system with the One CGIAR reporting system and those of the One CGIAR Centers participating in AICCRA to ensure consistent reporting of outcomes.
Along with the AICCRA team, formulate a theory of change for the Zambia project and ensure activities are going as per the results framework.
Provide expert guidance for baseline, midline and end-line surveys on performance indicators.
Perform bi-annual and annual monitoring of all performance indicators and Contribute actively to preparations of resource mobilization proposals for the WorldFish Zambia office.
Prepare and submit all required performance reports in an online submission system and other stakeholders in a timely manner. Check data quality and provide advice for its improvement; supervise data management relating to surveys.
Provide expert guidance and support to project staff in documentation of the project MEL system in accordance with the project proposal, the One CGIAR and AICCRA requirements.
Develop and operationalize MEL tools to ensure project activities capture the data easily that are required to report on project outputs and outcomes.
Work with the project bundle leads to ensure CIS/CSA and gender indicators and outcomes are included in the monitoring, evaluation and learning.
Ensure proper research data and knowledge management with an effective system in place and aligned with the One CGIAR Open access and Open Data Policy.
Provide key input into project and organizational decision-making process to encourage learning and change. Lead or contribute to writing of technical reports and papers for publication in internationally peer-reviewed journals.
Undertake other tasks as appropriate to further advance relevant strategies and initiatives and as discussed with WorldFish and One-CGIAR's leadership.
Requirements
This job might be for you if you have the below skills and qualifications:
First Degree in Social Science or any related discipline from any recognized University or equivalent institution.
Master's degree in Social Science, Development Studies, or Economics or other related fields.
Post Graduate Diploma/Certificate in Monitoring and Evaluation.
Practical experience in designing project M&E systems project M&E systems embedded within a wider program/ system M&E.
Experience in planning and executing community driven processes, writing reports, monitoring and evaluation.
05 years' experience in a similar role.
Excellent communication skills (verbal and written) in English and main local languages used in Zambia.
Experience in community consultation and participation approaches.
A good understanding and skills in M&E and data management particularly an understanding of statistics as it relates to M&E and the use of statistical data management tools such as Stata and/or SPSS.
Excellent data analyses skills, producing tables/graphs with interpretation and the ability to make verbal presentations.
Apt in learning and utilizing new data science related information technologies such Kobo Toolbox or ODK for mobile data collection.
Strong in essential computer software/packages like MS Word, MS Excel, MS PowerPoint, STATA/SPSS or similar software.
Desired Skills and Qualifications
Self-starter and strong interpersonal skills.
Experience in implementing community development programs in rural Zambia.
Knowledge of online reporting systems, like MARLO, MEL currently in use for CGIAR Research Programs reporting.
Benefits
This is a Nationally Recruited Staff (NRS) position and WorldFish offers a competitive remuneration package including (but not limited to) insurance coverage for staff and eligible dependents, provident fund contribution, paid leave and others.
Recruitment Process
The position will be based in Lusaka, Zambia. Interviews will be held virtually with shortlisted candidates in November 2021. Only shortlisted candidate will be notified and expected to attend the interview. The successful candidate should be available to commence in December 2021 for an initial of one (01) year fixed-term contract, with the possibility of contract renewal depending on performance and funding situation.
How to Apply
Interested applicants are invited to submit the following information online latest by 12 November 2021:
A cover letter including a 2-page (max) description of why you are an ideal candidate for this role referring to the key responsibilities and what you would bring to the role;
A current curriculum vitae;
Names and contacts (telephone and e-mail addresses) of three professional referees who are familiar with your qualifications and work experience. Your nominated referees ideally should have persons from each of the following category: direct supervisor, internal peer and/or direct report. None of referees will be contacted without your permission and only if the role is offered.
Screening will start immediately and will continue until the position is filled. Due to the high volume of applicants for WorldFish positions, we appreciate all interest, but only short-listed candidates will be contacted.
Our Gender, Diversity and Inclusion Commitment
WorldFish has seven offices across Asia, Africa and the Pacific, with more than 400 staff and 27 nationalities who contribute to a dynamic multicultural work environment.
WorldFish is committed to promoting a work environment where diversity and inclusion is valued and we seek to have gender balance in the organization. We aim to also seek balance across other diversity dimensions.
People in WorldFish are treated equally irrespective of gender, ethnicity/race, national or social origin, disability, religion, political affiliation, age, family size, marital status or any other form of personal identity.
We are an equal opportunities employer and strongly encourage qualified women and men from developing nations to apply.