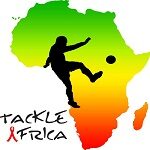 Location: Lusaka, Zambia
Duration of contract: 1 year contract with renewal based on high performance
Deadline for application: 7th October 2021
Interviews held: October 2021
Expected start date: TBC
Reporting to: Senior Programme Manager
Are you passionate about the Sexual and Reproductive Health and Rights (SRHR) of young people and key populations? Are you highly organised with great attention to detail? Do you have experience of working in MEL? Do you want to join a passionate and energetic team? If yes, you could be a great fit for TackleAfrica, an NGO using football to provide HIV and SRHR information and services on pitches across Africa.
Be flexible, well-organised and up for a challenge. Be willing to adapt and solve problems in sometimes challenging circumstances.
Summary of post
The MEL Officer will be responsible for the monitoring and evaluation of USAID's Service Delivery for HIV Prevention programme. The MEL Officer will work within the Operations team to support monitoring, evaluation, and research across multiple locations.
The MEL officer will be responsible for designing and implementing the M&E activities of the project; assisting the Senior Programme Manager in preparing reports on project progress, generate data to improve programme delivery and will monitor the project activities on a regular basis.
How to Apply
Please first download and read Job Description – MEL Officer [Zambia]. If you have the skills we are looking for, please read through the Questions – TackleAfrica MEL [ZAM_USAID] and then submit your online application using this link: https://docs.google.com/forms/d/e/1FAIpQLSeVxJoHJwfQLqJRYyRhjnhECSZuLog5inpGL64RcDApnf4h6Q/viewform?usp=sf_link
All applications must use this Google Form link. Email applications, CVs or other submissions will be disregarded. This Google form CANNOT be saved and continued later so we recommend you download the Questions – TackleAfrica MEL [ZAM_USAID] first, prepare your answers offline and then copy answers into this online form. This Google Form CANNOT be saved and continued later so please ensure you have sufficient time and connectivity to complete and submit this form in one sitting.
All identifying details – such as your name, age, email, ethnicity, nationality and gender – are removed before your application is reviewed by the hiring team. This is to remove potential biases and to promote Diversity, Equity and Inclusion for all.
Please email [email protected] should you have further queries about this role but do not use this email address to submit applications. They will be disregarded.
Find Zambia Jobs – The best job board for Jobs in Zambia