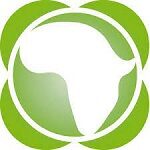 Job Title: Monitoring & Evaluation Advisor: ENTERPRISE Zambia programme
Organisation: Self Help Africa
Location: Lusaka
Department: Programmes
Reports to: Team Leader: ENTERPRISE Zambia
Benefits: 24 days annual leave, medical insurance, 5% employer and 5% employee pension contribution and 25% gratuity
Contract: 2 years – renewable upon satisfactory performance
Expected Travel: Extensive travel to rural areas of Zambia will be required
---
Job Purpose: The Monitoring & Evaluation Adviser will advise the Team Leader in planning, implementation and reporting of monitoring, evaluation and learning related activities of our EU funded grant known as ENTERPRISE Zambia. S/He will contribute to the development of programme related M&E systems, tracking performance indicators, development of data collection tools, data collection, analysis and reporting, drafting of learning papers and thought leadership papers. Independently manages surveys through SHA specific methodologies and tools. Provides accurate analysis and presentation of information to enhance SHA's position as a strong development partner. Provides analysis to support the Team Leader and Portfolio Manager roles.
Key Responsibilities:
Ensures planning and implementation focusing on overall M&E framework of the programme:
Ensure effective and efficient implementation of the programme's Monitoring and Evaluation plan including periodically reviewing the M&E plan to ensure it is fit for purpose.
Develop measurement methods and identify data sources for project performance and impact indicators at programme as well as agri-enterprise project levels, in conjunction with the M & E Advisor and programme team
Provide quality assurance through the development and implementation of SHA's M&E system
Ensure that project data are entered and updated on a timely basis by all responsible Advisers
In liaison with the M&E Advisor and programme team, manage the undertaking of project baseline surveys, Individual Household Method, Livelihood Zoning, QUIP and progress surveys
In liaison with the other M and E Advisers, develop quarterly and annual work plans and associated budgets for M&E related activities for approval by the Team Leader
Development of results measurement metrics for the engaged companies-including results chains
2. Ensure proper reporting of monitoring outputs, focusing on achievement of programme results:
Draft regular M&E project reports and manage the preparation of project evaluation and/or review reports
Participate in the drafting of quarterly, annual and other reports required by SHA and/or the donor with inputs from the programme team
In liaison with the Communication Adviser, ensure accurate data is utilised in press releases, media and project webpages, as needed
Manage the creation of human-interest stories (most significant change) through own inputs and inputs from other team members.
In liaison with the portfolio managers and the Team Leader, ensure that lessons learned are fed back into project implementation
In liaison with the portfolio managers and the Team Leader, identify, assess and report on risk elements within the projects
3. Provide support in facilitation of knowledge building and knowledge sharing on achievement of the following results:
Facilitate capacity building of companies to collect data & contribute to development of the knowledge management system
Contribute to knowledge networks and communities of practice related to M&E.
Any other duties as assigned by the Team Leader.
Key Relationships:
Internal
ENTERPRISE Zambia Team (Portfolio Managers, Communications Adviser, Accountant, Support functions)
M & E Advisor – SHA Zambia
Head of M&E – HQ
Head of Programmes
Head of Finance and Administration
External
Imani M & E Team
Companies engaged by the programme
Smallholder farmers,
Government Ministries/ departments,
Other like-minded organizations and institutions
Knowledge and Experience:
At least 3 years relevant working experience in Monitoring and Evaluation roles in donor funded projects (Experience in market systems / value chain development projects including DCED standard preferred)
Demonstrated knowledge and practice in Project Cycle Management and MEAL
Excellent skills in result-based M&E frameworks, indicator tracking, M&E systems development, development of data collection tools, data analysis and report writing
Practical knowledge and skills of database development/management and statistical analysis
Practical field experience in data collection, analysis & data quality control
Ability to summarise and present large and complex dataset using graphical / data visualisation tools
Excellent knowledge of full Windows Suite (Word, Excel, PowerPoint, Access) and statistical software. Experience of Salesforce an advantage.
Qualifications/Other Requirements:
A first degree in Economics/ agricultural economics/ development studies/ project planning & management or other related discipline from a recognized university. In addition, a certificate in M&E will be an added advantage.
Role Competencies:
A strong commitment to the aims, objectives and values of SHA Zambia
Demonstrating/safeguarding ethics and integrity
Demonstrate strong organizational skills and sound judgement
Self-development, initiative-taking, working well with limited supervision, ability to meet deadlines
Acting as a team player and facilitating teamwork
Facilitating and encouraging open communication in the team
Learning and sharing knowledge and encourage the learning of others
How to apply:
Please upload a completed Application Form, CV and cover letter outlining your suitability for the role through the portal here. The deadline for applications is 16 May 2021.