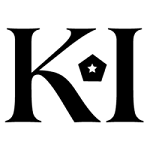 Keno Institute of Training and Research
Monitoring, Evaluation, Accountability & Learning (MEAL) Training (Includes Developing an M&E data collection & Management System using Kobo Toolbox) 17th May – 17th June 2021.
Our Leading Monitoring & Evaluation Consultants will be at it yet again, delivering a top-notch MEAL Training through 15 guided 2- hour Virtual Sessions from May 17 –June 17, 2021. What is distinct about this training is that it is aligned with professional monitoring and evaluation standards and practices, to give participants the skills they can immediately apply to their work contexts.
Overview
This course provides a comprehensive understanding of Monitoring, Evaluation, Accountability and Learning (MEAL) concepts and fits them within the logical framework used to track progress, make adjustments, discover unplanned effects of programmes, or judge the impact that we have made on the lives of those with whom we are working. Participants will also familiarize with the concept of learning and how to capture and capitalize lessons learnt and good practices from different interventions.
Website: https://kenoinstitute.org/
Workshop Content:
Components, concepts, and principles of MEAL.
Planning, designing, and implementing MEAL activities.
Data management and quality
Developing MEAL Indicators
Developing MEAL Framework
Developing MEAL Systems/ Performance MEAL Plans
Data Collection, Making Data Usable, Data for decision Making.
Data Analysis, interpretation, and communication.
Data Quality, Data Systems Assessment, Data Quality Assurance
Program Evaluation Standards/Principles of Program Evaluation
Adapting monitoring and evaluation to different sectors of intervention
Evaluation Reports: communicating findings/conclusion and recommendations.
Kobo Toolbox
How to digitize questionnaires using an easy web-based interface.
Hosting data on KoBoToolbox.
Setting up KoBo Collect for mobile data collection.
Mobile device calibration for data collection.
Visualizing and analyzing data on KoBoToolbox.
Downloading/extracting data for analysis.
Hand-on Exercise
Exercise 1: Develop & Customize program objectives & indicators.
Exercise 2: Develop an M&E frameworks
Exercise 3: Develop a Monitoring and Evaluation Plan
Exercise 4: Evaluation Design
Exercise 5: Develop an M&E data collection & Management System using Kobo Toolbox.
Registration Fees
ZMK 2,800
Participants: This training is suitable for professionals working in the public sector, nongovernment agencies, business, education, welfare, or health. Whether you are already in an M&E -related role or seeking a career change, this multidisciplinary program will help open doors globally.
Benefits:
(a) 13- 15 guided 2-hour virtual sessions with the course facilitator (starting @ 6:30 PM.
(b) Live Sessions on "Monday, Tuesday & Thursday "@ 18:30 – 20:30 Hrs.
(c) Training will be highly guided by your own needs and expectations.
(d) Rare opportunity to learn from a Senior M&E Consultants with more than 20 years of continuous experience working in developing countries.
(e) Position yourself for the next big step in your career Training sessions will be recorded.
Accreditation
Upon successful completion of this training, participants will be issued with a certificate of completion.
Testimonials
Kindly visit this link https://kenoinstitute.org/ to see video and testimonials of our previous training events.
Tailor-made training
This training course can also be tailored for your organization. This way, your organization will benefit by:
Using own datasets and tools during the training.
Being able to choose areas of interest you wish the trainer to put more emphasis on.
Taking the course in-house or at a venue of choice.
Cutting on the cost of transport and accommodation.
Contact information.
Tel: 0971 696 044 or 0976715821
Email: [email protected] or [email protected]
Find Zambia Jobs – The best Job board for jobs in Zambia