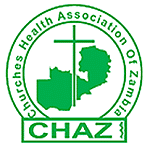 Churches Health Association of Zambia
JOB TITLE: Monitoring And Evaluation Officer
JOB PURPOSE:
To effectively collect, compile and manage all data at the Provincial office, CHI's, and FBO's that are on Global Funds.
KEY DUTIES AND RESPONSIBILITIES WILL INCLUDEBUT NOT LIMITED TO:
To ensure timely collection of data on indicators from our member Institutions and sub
recipients.
To conduct research and other base line surveys in CHIs, FBOs and other Community
based programs
To analyze programmatic reports from CHIs and FBOs and complete periodical
(quarterly, annual) progress reports
To review and recommend proposals for funding
To monitor and provide Technical support to CHIs and FBOs and provide guidance on budget spending and program management.
QUALIFICATIONS:
1. Diploma in a Health-related field
2. 5 years work experience as a health practitioner
3. Able to learn and use M & E systems and tools
4. Excellent facilitatory and Supervisory skills.
5. Able to work with minimum supervision
6. A dynamic team player willing to work with other partners/stakeholder
All applicants meeting the above criteria should submit their application letters addressed to the Executive Director of the Churches Health Association of Zambia, CHAZ COMPLEX, PLOT # 2882/B/5/10, MISSION DRIVE, WATERFALLSS P.O Box 34511, LUSAKA, together with a CV and relevant supporting documents using the email below: [email protected]