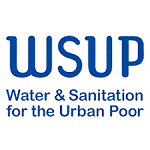 Water & Sanitation for the Urban Poor (WSUP)
Monitoring and Evaluation Officer (M&EO)
Place of work: Lusaka, Zambia with frequent travel to other offices in the country
Duration: Full time, 40 hours a week, fixed term to 31 March 2022
Salary: ZMW 282,008 – ZMW 300,714 per annum
Reports to: Business Development Lead, (BDL)
About the role
This is a great opportunity to be part of a dynamic organisation with the scope to make a significant contribution to the growth of WSUP in Zambia.
WSUP is seeking a dynamic and analytical individual to provide support to the Country Programme Manager (CPM) to build the WSUP Zambia programme, which comprises of the promotion, implementation and monitoring of water and sanitation services to in low-income urban areas in Lusaka, Livingstone and elsewhere. The M&EO would take a lead role in a fast-paced, dynamic organisation by building relationships with local and national counterparts and contribute to informing the strategic development of the programme.
The ideal candidate will have significant experience of and passion for urban water and sanitation. They will be highly flexible and adaptable, proven ability in the design and implementation of programmes and will demonstrate passion and empathy with WSUP's aims and values.
Application deadline: 5th September 2021
Please note: This job is based in Zambia. Applicants must have the right to work in Zambia at the time of application. Please do not apply if this is not the case.
Overall purpose
To develop and coordinate WSUP Zambia's monitoring & evaluation processes and data, ensuring this provides an accurate picture of WSUP Zambia's outcomes and impact, and ensuring that data is collected and made available in a timely and accurate fashion as required by the Senior Design & Learning Analyst in London and other key internal stakeholders including the CPM.
Main responsibilities & tasks
1. Management of WSUP Zambia's M&E and reporting
a. The M&E Officer (MEO) will work closely with WSUP Zambia colleagues and the Senior Design & Learning Analyst in London to ensure timely and accurate execution of all required M&E processes, including quarterly reporting from WSUP Country to WSUP Secretariat, completion of funder reports and other non-quarterly requirements which may form part of WSUP's standard M&E processes.
b. Support the design of project Theories of Change for new project proposals, in order to design relevant and useful quantitative and qualitative indicators.
c. Manage the collection of relevant programme data and information for monitoring and evaluation, working with other WSUP Zambia staff, partner organisations and local stakeholders to ensure the required data is collected on time and to a high standard.
d. Lead data collection, for example by designing, organising, moderating and documenting Focus Group Discussions, or by carrying out small-scale household or infrastructure surveys not requiring contracted enumerators.
e. Manage the preparation and production of regular funder, programme management and internal reporting, including assessing capacity development of key partners including LWSC and SWSC.
f. Review and adapt current WSUP Zambia processes to ensure reports are delivered in a timely fashion and to the required quality
g. Take into consideration how to assess potential or unintended impact of work on communities, including any children or vulnerable people, and other safeguarding considerations.
2. Data quality control and analysis
a.  The M&EO will validate information received from the project team and partners to ensure high levels of accuracy and clarity in data collection.
b.  Apply standard frameworks to design research design protocols, design data collection tools/approaches and statistical approaches to ensure reliability and authenticity in all M&E procedures
c.   Ensure compliance with all in country M&E requirements/procedures and with WSUP's standard frameworks/programme design protocols and strategies
d.  Undertake M&E data computation and analysis for various programme requirements and needs. This will also include sector wide related research undertakings arising by virtue of programme implementation or identified needs away from routine M&E roles
3. Process monitoring and proposal development to support WSUP Country programme management
a.   Assist in monitoring programme activities, and to assess whether outputs and outcomes are meeting targets. This will require assessment of progress against deliverables specified in contracts and log frames.
b.   Use M&E data to optimize programme delivery and inform new proposal development
c.    Development of all frameworks, plans, Log frames and all M&E procedures along the project management cycle for the programme
d.   Ensure adherence to all social, institutional and gender mainstreaming requirements in country in all M&E planning process
e.   Monitor community liaison activities with support from WSUP's Community Development Officer (CDO) and implementation team
4. Coordinate procurement of external contractors, contract management and supervision
a. Assist with procurement processes relating to M&E activities and relevant projects, including contracting of survey/evaluation services and ensuring contractual compliance as required. This will involve development or review of relevant documents (TORs, Profiles, RFPs, bidding & Tender documents, Evaluation criteria, questionnaires etc) as required
b. Day to day supervision of local consultants, contractors, field staff and others working on M&E activities to ensure timely delivery of quality outputs and consistent quality of M&E processes
c. Remote support to build M&E capacity of staff based in other WSUP Zambia offices, including establishing M&E systems to ensure they are closely monitored and provided with effective support
d. Support the development and preparation of, tender assessment, in all WSUP supported projects in Zambia
e. As part of M&E activities, attend site and other project related meetings and visits
f. Management of field level staff related to M&E hired directly by WSUP
5. Learning and capacity development
a.   Substantively input to learning reports for publication by WSUP, relating to WSUP's M&E processes or to programme learning more generally.
b.   Lead the documentation and sharing of learning and best practices including topic briefs with project stakeholders, the general public by liaising with the country team and with support from the WSUP ERL team based in the UK
c.    Take a proactive role in maintaining contact and communications with other WSUP programme teams to foster cross learning between country teams.
d.   Act as M&E knowledge person in the WSUP Zambia team, available to respond to colleagues' queries about M&E processes and requirements, including quarterly reporting requirements and the Qlik Sense data visualisation platform. The M&E officer will champion new M&E developments to the country teams to encourage uptake and usage of new resources/tools. Assess institutional capacity needs for national and local stakeholders in the sector, service providers, institutions and other management structures involved in service delivery, and design and conduct M&E training and other capacity development to beneficiary organisations and communities, to address those identified needs.
e.   Facilitate and assess training, workshops, exchange visits etc for partner organizations and partners in the service delivery chain
6. Stakeholder engagement and influencing
a.   Secure the collaboration of relevant service providers, local government, local development partners, local stakeholders and communities, private sector and funder representatives at national/district/regional level.
b.   Work closely with service providers:
i.    Build mutual recognition between stakeholders of the importance of effective M&E
ii.   Track various service delivery data/record keeping and management procedures to assess particular trends to inform programme performance and opportunities for mitigation measures (revenue collections for services being delivered, customer care and management etc)
iii.   Identify reporting requirements with stakeholders that are relevant to their assessment of programme quality and impact.
Represent WSUP at strategic meetings
7. Strategic analysis and development of the programme
a. Analyse data collected and use the results to inform programme development, including both overall strategic direction and programme adaptions required
b. Provide substantive input to programme development and assessment of programme quality, including technical advice to the CPM, providing a solution focused approach with problem and conflict resolution
c. Strategic analysis of data collected to inform and enable proactive management of project risks including identification and mitigation
d. Analyse and document the impact of WSUP's work on the behaviours and activities of others – including putting into place a framework to estimate the indirect impact of WSUP Zambia through their influence on others