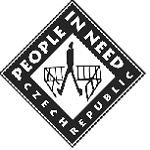 Job Title: Monitoring and Evaluation Officer
Monitoring & Evaluation Officer tracks closely projects' M&E system and ensures proper tools and processes are in place to allow for relevant and effective collection of data in the field (together with PMs/POs). She/he is responsible for CFRM (Complaint and Feedback Response Mechanism). She/he is supporting new programs/projects design (in line with results-based programming).
RESPONSIBILITIES AND TASKS
M&E quality management
With support of PIN M&E Advisor, ensures PIN's and partners' M&E planning, monitoring and evaluation processes comply with internal (PIN Policies, guidelines and RDD strategy – Strategic indicators) and external (donor) requirements
Maintain consistency in monitoring and evaluation processes across all programs
Ensures lessons learned are collected and feedback provided to Senior Management
M&E planning
Project level:
Participates in grants-opening meetings when the new project starts – take lead on the M&E planning part (agree on timeframe of preparation of M&E plan, review indicators, roles and responsibilities in M&E activities)
Provides technical support during project M&E planning, including guidance on developing the Results Framework, Indicator Tracking Table (ITT), methodologies and M&E tools, and project work plan (Gantt chart or similar)
Country Programme level:
Maintains an overview/calendar of planned M&E related activities (baselines, mid-term, endline surveys, other data collection and research activities, and evaluations) to be undertaken in ongoing projects
Maintains Reporting deadlines overview
Compiles lessons learned and provides relevant feedback to PMs and Senior Management
Implementation, progress tracking and reporting
Coordinates assessments and compiles assessment data into brief reports providing essential key figures and analysis
Ensures timely implementation of baseline and endline surveys
Provides technical support in activity and results-based monitoring (surveys, FGDs, KIIs, etc.) in the field, including ensuring that project teams, implementing partners and enumerators follow the instructions/agreed methodology
Checks the quality of data collected continuously as it comes in, and follows up on any errors or challenges arising in the process
Conducts data analysis and supports project teams in interpretation of findings, formulating recommendations and reporting
Initiates independent monitoring visits of projects with the aim of receiving or validating data/information on specific projects and strengthening accountability (activity monitoring, distribution monitoring, post-distribution monitoring, Beneficiary Feedback Mechanisms, etc.) on each project at least once in 3 months.
Coordinates data collection for PIN core indicators across programs for HQ/global reporting
Identifies M&E capacity development needs of staff, provide M&E training to project staff or organize external training.
Provides induction training in M&E to new project and program staff
Supports Program Managers in setting up and maintaining the databases
Supports project teams in preparation for regular project review meetings, including regular update of ITT and meaningful reporting on indicators, and organize dedicated MEAL meetings as needed
Regularly informs line manager about findings and about any issues arising from findings (present data in concise reports and fact sheets using PIN templates and share these with line manager for reporting and circulation – clusters, communities, etc. – as appropriate);
Supports organized storage of data collected (primarily responsibility of PMs/POs);
Ensures that all the data related to the projects is updated and stored safely;
Supports consultants and Research partners in conducting commissioned evaluations/activities (e.g. interpretation, conducting FGDs or interviews, etc.)
Provides technical support in evaluations and other research activities, incl. engaging in ToR preparation, selection of consultants, review of evaluation design and data collection methodology, data analysis, involvement of stakeholders and dissemination plan
Examines the evaluation draft reports in relation to the ToR/contract and consolidate a written response. Ensure that key stakeholders are invited to respond to the draft report.
Programs survey questionnaires in KOBO and provides KOBO training to data collectors
Accountability, learning, dissemination and use of findings
Supports project teams in planning for and implementation of beneficiary Complaint and Feedback Response Mechanism (CFRM) providing opportunity for beneficiaries to receive information about our commitment and standards, raise suggestions and recommendations for improvements, and understand protocols for action to be taken in response.
Manages relevant Complaints and Feedback Response Mechanism (CFRM) tools, and tracks projects' responses to complaints using standard PIN templates together with its national counterparts (designated CFRM Focal Points)
Ensures CFRM analysis are being conducted regularly and lessons learned are feeding programming
Guides PMs in the use of all CFRM project templates as per PIN Zambia CRM Framework Policy and Procedures
Facilitates capturing (template Follow-up on findings and recommendations from M&E) and discussion of the most important findings and recommendations from M&E (regular and dedicated meetings) and systematically support the project teams in using M&E results and findings for modification of project strategy and/or formulation of action points
Supports project teams in transferring agreed action points into implementation work plans
Facilitates dissemination of assessment and M&E findings to stakeholders via preparation of learning/M&E briefs and fact sheets and presentations
Participates in grants-closing meetings when the project ends – take lead on the M&E part (review of achievements and lessons learnt to improve future programming)
Capacity building
Ensures that all project teams' members and implementing partners' staff understand and know how to use M&E tools. This is to be achieved through intensive, direct on job training with a focus on practical application of M&E tools;
Trains project teams and implementing partners in using PIN's CFRM and/or ensuring implementing partners own CFRMs are effective;
Trains project teams and implementing partners in assessment methodologies and tools
Requirements
Qualifications
Degree in social sciences, development, analysis or mathematics or any other relevant field
Skills & experience
Essential
Experience in data collection and analysis, and handling of electronic data collection tools
Experience in quantitative and qualitative analysis
Fluent in written and spoken English (knowledge of Silozi is an advantage)
Experience in the area of development and/or humanitarian aid work is an advantage
High ethical standards and ability to endorse principals of confidentiality
Commitment to and understanding of PIN's aims, values and principles
Ability to use MS Office
Good report-writing skills
Advanced skills in data collection and analysis
Willingness and eagerness to learn new things
Preferred
Ability to work as part of a team
Analytical and problem solving skills
Ability to work under pressure to strict deadlines
Ability to assess problems and recommend solutions
Find Zambia Jobs – The best job board for Jobs in Zambia