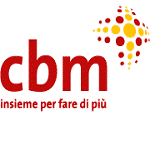 Christian Blind Mission
Position Name: Monitoring and Evaluation Manager- Zambia Country Office
Position reports to : Programmes Manager
Division: Programs
1. About CBM:
Christian Blind Mission is an international Christian development organisation, committed to improving the quality of life of persons with disabilities in the poorest communities of the world.
2. Core purpose
The Monitoring and Evaluation Manager coordinates the process of developing and reviewing M&E plans and reporting to various donors and stakeholders in the Country Office.
3. Main Tasks:
Carrying out participatory project outcome assessments and routine monitoring in line with CBM monitoring, evaluation and reporting guidelines
Support the Childhood Blindness Prevention Project in defining and implementing the key Performance Indicators (KPI) as well as monitoring them and reporting
Taking initiatives to develop and or review project log frames and building monitoring mechanisms
Supporting the development of data collection tools and management of data collection processes, analysis and communication to provide statistics for outcome assessments
Guiding the planning and implementation of M&E activities at project level to ensure quality interventions in creating the desired outcomes
Spearheading evaluations and studies required according to CBM guidelines
Carrying out M&E training needs assessments for planning and conducting training to improve the capacity of staff to undertake M&E activities
Conducting visits to support partner M&E activities and recommending areas to be strengthened;
Guiding staff in preparation of project reports and supporting preparation of consolidated progress reports in accordance with approved reporting formats
Identifying, documenting and sharing lessons learnt, best practices within projects and building staff capacity on the same
Developing and managing a computerized database to ensure up to date and accurate information on Country Office projects.
Able to travel
4. Requirements:
The Monitoring and Evaluation Manager must have:
A Degree in Statistics, Social Sciences, or related field.
A postgraduate qualification in Monitoring and Evaluation.
At least five years experience working in M&E in an NGO environment.
Traceable experience in programme management.
Experience working with organizations for or of persons with disabilities and child development programmes is an added advantage.
The ability to work in multidisciplinary and multicultural environments.
Excellent knowledge of advanced statistics and research methodology including skills in sampling techniques and use of computer software for statistical and other relevant applications.
Excellent networking and partnership building skills.
Results and customer service orientation.
Ability to promote learning and knowledge management.
Proven skills in critical thinking, assessment and analysis; strong competency in conceptualizing and designing M&E frameworks.
Demonstrated ability in database development, report writing and presentation.
Ability to work in high pressure situations with minimum supervision.
The future job holder will adhere to CBM's values and commits to CBM's Code of Conduct and Safeguarding Policy. CBM encourages persons with disabilities to apply for this position.
If interested in this role, please send your CV and cover letter to [email protected].
Application deadline: 26th May, 2021.