Internship
Applications have closed.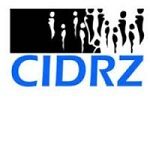 Head Office – Lusaka District, Lusaka Province
Reports to Senior Monitoring and Evaluation Coordinator. The intern will be trained to track progress and results of the Programme against key indicators.
Tasks
Assists in monitoring of DQMIS implementation.
Assists developing tools to verify data in registers and on summary forms.
Assists with report analysis for identified indicators.
Updates weekly progress reports on key performance indicators.
Maintains database on custom (process) indicators (Including Trainings, Mentorships, DQAs conducted, CDC KPIs etc).
Enters reports for Quality improvement Projects and Special initiatives as
guided.
Assists Compiling and Submission of required reports for management
and other partners
Assists with adhoc monitoring reports as requested by Senior M&E Coordinator
Qualifications
Full grade 12 Certificate
BA/BSc in any field
Must have graduated in the last 3 years
Good organization skills
Excellent computer skills
Good communication skills
Good analytical skills
Suitably qualified candidates are invited to apply; however only shortlisted candidates will be contacted.